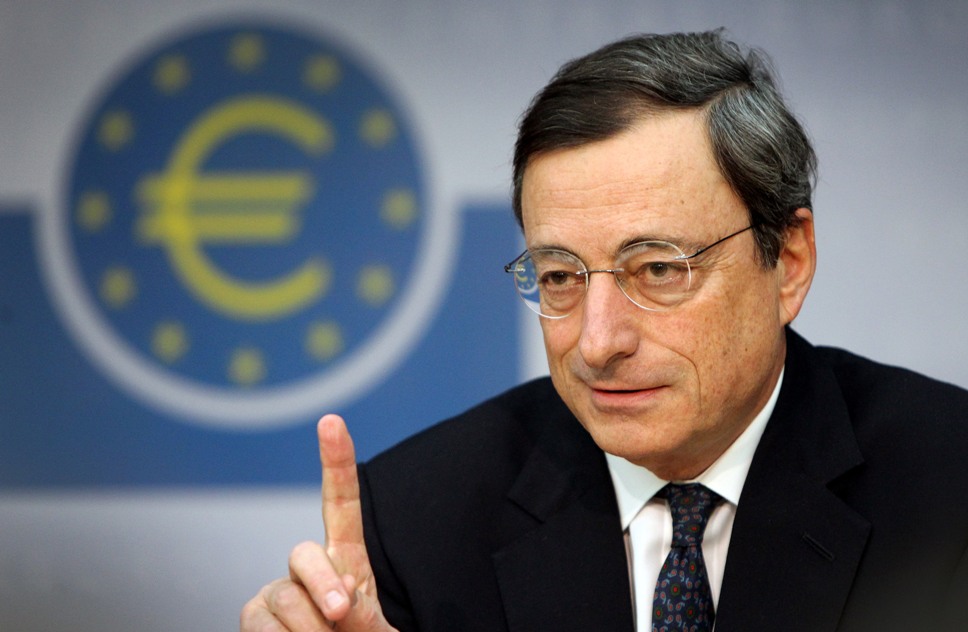 European Central Bank (ECB) president, Mario Draghi, outlined the necessary steps Greece must take in order for the country to be included in the ECB quantitative easing (QE) program.
Speaking to Members of European Parliament on Monday, the ECB chief pointed out that Athens should conclude the review of its bailout program leading to its creditors outlining midterm debt relief measures. This would pave the way for discussions towards again including Greek bonds in the ECB's QE stimulus program, according to Draghi.
Draghi said the re-admittance of Greece into the QE program depends on the sustainability of Greek debt. "The governing council, in full independence, will express its own assessment of debt sustainability based only on its own risk management considerations" he stressed.
Providing some indication as to the likelihood of the review being concluded soon, Draghi revealed that "significant progress" in negotiations between Greece and its creditors has been noted. However, responding to a relevant question, he pointed to three obstacles in talks: the high primary surplus targets Greece must achieve in the long-term; closing a fiscal gap for 2018; and stalled structural reforms.
"We can be closer to the goal of buying Greek debt if the second review is completed soon, otherwise we can wait," Draghi said.
The Central banker also highlighted the need to address non-performing loans in the crisis-hit country.
Draghi's statements came a few hours before the International Monetary Fund (IMF) was set to hold a meeting to discuss Greece's debt-servicing capacity. A leaked IMF report prior to the meeting showed the IMF sees the country's public debt as highly unsustainable.
The Fund appears to recommend Greece adopts a "fiscal neutral policy". It adds that "fiscal reforms" – such as reducing the tax free threshold and dealing with the tax evasion problem – are also necessary. Furthermore, the country's financial sector should drastically reduce non-performing loans, strengthen corporate governance rules and abolish capital controls as soon as possible./IBNA