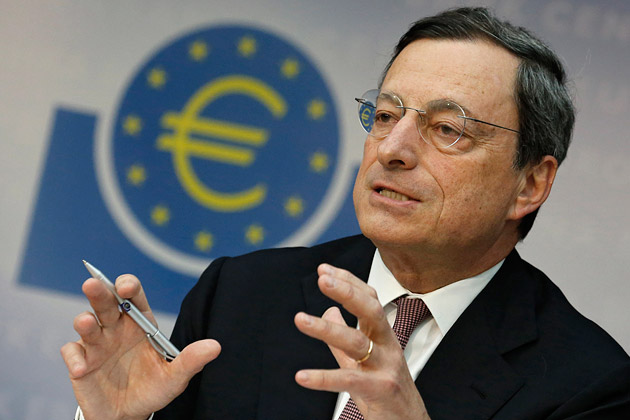 By Spiros Sideris – Athens
Clear on the intentions of the European Central Bank regarding the Greek bonds appeared on noon Thursday Mario Draghi: If Greece is not in a program, then there will be no markets. As Reuters reports, the words of the Italian central banker: "There must be a programme there (for the ECB to buy Greek ABS). No programme, no purchases".
As explained with particular reference to the case of Greece and Cyprus, that is to the countries of which the bonds have ratings lower than BBB-, Draghi said that the purchases will be subject to two conditions: "The first is to have (the countries) a series of measures to reduce their debts for these markets, so that bonds that will be purchased will have the same risks with bonds purchased elsewhere. And there is a second warning, which basically is that countries should have an ongoing program with the European Union".
Announcing the schedule of the project, the Italian central banker said that loan securitizations markets (ABS) will begin in the fourth quarter of 2014, while the covered bond markets will begin in mid-October.
These programs, which will run for two years, will help finance the real economy, Draghi argued, adding that the impact of the programs will be important for the balance sheet of the ECB.
At the same time, he said that there is an unanimous decision of the Board of the ECB to proceed with taking additional measures, if these prove insufficient.
Referring to inflation, he estimated that it will remain low this year and will start to rise in 2015 and 2016.