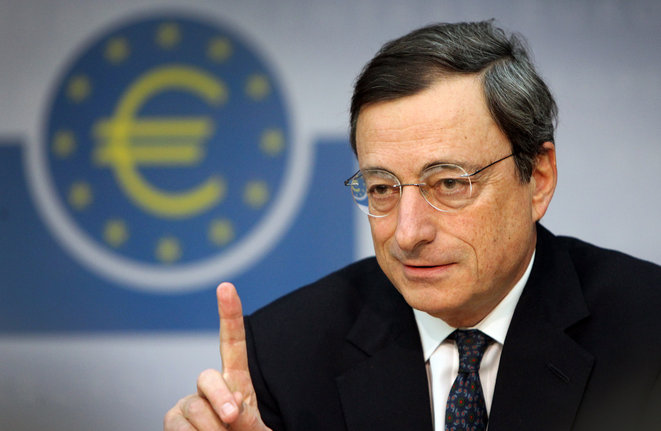 Nicosia, June 10, 2015/ Independent Balkan News Agency
By Kyriacos Kyriacou
Police in Cyprus has been instructed by the Attorney-general to freeze scrutiny of computer hard drives, seized from the Central Bank in part of an investigation into the leaking of a list of parliamentarians with non-performing loans.
The decision is connected to European Central Banks' President Mario Draghi's reaction to the probe.
Last March, a list of sitting deputies' outstanding and non-serviced loans at the Bank of Cyprus was leaked to the media, with the lender confirming having prepared one at the Central Bank's request, but denying having leaked it. MP Zacharis Koulias filed a complaint to police.
Police raided last month the Central Bank and seized eight computer hard drives and several documents as evidence and people were questioned. According to sources, the list was prepared by the Bank of Cyprus after a request by the Central Bank. The lender admitted preparing the list but denied leaking it to the press.
The raid prompted a stern warning letter by European Central Bank President Mario Draghi to Cypriot President Nicos Anastasiades on June 1.
Draghi argued that hard drives and documents seized must be returned immediately otherwise the ECB would refer the matter to the European Court of Justice since Eurosystem Central Banks are independent of member-state government scrutiny and are the direct remit of the ECB.
Anastasiades replied that the executive branch of government has no jurisdiction in matters of police investigations.
The Attorney-general Costas Clerides decided to put the probe on hold, and dispatch a letter of response to Draghi on Wednesday.
According to information, in his letter the Clerides reassures Draghi that measures are taken to maintain confidentiality.
Police investigators assigned to the leak case agreed with the Central Bank that the hard drives and documents would be examined in the presence of Central Bank officials to safeguard the confidentiality of information relating to the Eurosystem.