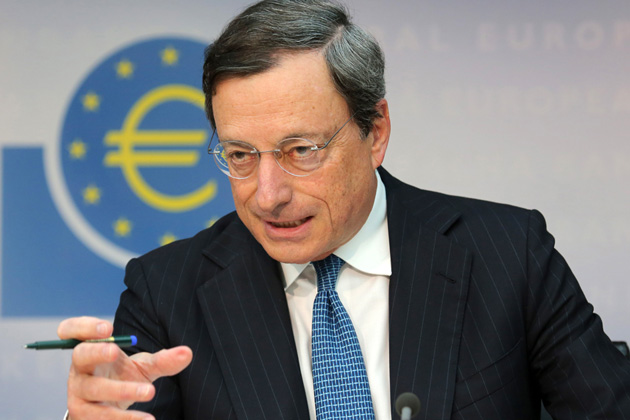 Athens, September 4, 2015/ Independent Balkan News Agency
By Zacharias Petrou
European Central Bank chief Mario Draghi gave Greece an extra incentive to form a stable government that will fully implement the country's bailout program immediately after the Sep. 20 general election.
During a news conference on Thursday, Draghi said the ECB will start accepting Greek bonds as collateral, allowing the country's banks to borrow cheaply, as long as the Greek government implements its adjustment program with consistency.
Greece must prove it has "strong ownership [of the program] and consistent and significant implementation," Draghi said, adding that "there will be some milestones that will be assessed in the weeks ahead and based on that assessment the Governing Council will decide."
Accepting Greek bonds as collateral for liquidity will pave the way for the ECB to begin buying Greek bonds in the context of its quantitative easing (QE) program. Any developments on this front will unfold only after the first review of progress in the implementation of the new program which will almost certainly be delayed due to the snap election.
A number of technical conditions will also need to be fulfilled for Greece to qualify for QE, Draghi said. "We will have to look at other conditions there," Draghi said. "And finally there has to be a debt sustainability analysis by the Governing Council."
Mario Draghi also revealed that the European Central Bank made sure depositors in Greece are protected from a bail-in process when the peak of the Greek bailout talks crisis in July brought about capital controls.
Furthermore, the European Central Bank reportedly decided to lower the ceiling of the emergency liquidity assistance (ELA) available to Greek banks by 600 million euros.
The maximum amount available to the Greek credit system was lowered to 89.1 billion euros from 89.7 billion on August 18. The improvement in liquidity conditions is attributed to the inflow of cash from tourism, salary deposits and bill payments.