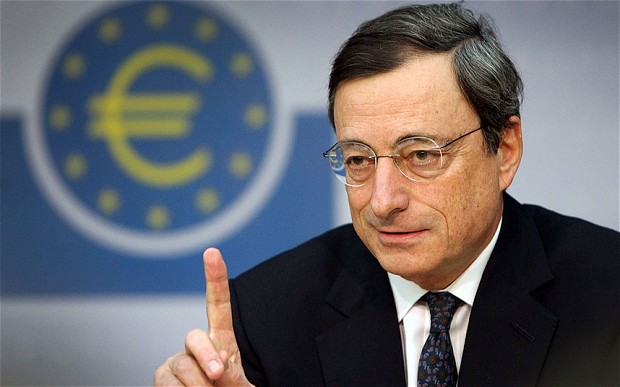 Athens, March 24, 2015/ Independent Balkan News Agency
By Spiros Sideris
Mario Draghi appeared explicit on Monday evening in the European Parliament, in response to allegations of blackmailing Greece, due to increasing pressure from the ECB to the country.
Commenting MEPs criticism, Draghi said that the ECB report to Greece amounts to EUR 104bn or 65% of the country's GDP, which is the highest rate currenlty in the eurozone.
"What kind of blackmail is this? We have not created any rules for Greece, the rules were already there and were implemented", he stressed, also expressing the readiness of the ECB to restore exclusion clause for Greek bonds, once it is established that the conditions are met for the successful completion of the evaluation.
These conditions existed in August 2012, but not in February 2015, when the communication policy of key government ministers often point to bankruptcy and insolvency, which further weakens the position of Greek banks, he pointed out.
Furthermore, Draghi argued that Greece must implement a process that will restore political dialogue between the government and the three institutions and will lead to a credible perspective for the successful completion of the evaluation, under the current rules.
Increased dependence of Greek banks by the ECB
Referring to the issue of liquidity, Draghi admitted that it has worsened and that the dependence of Greek banks from the ECB has increased.
However, he stated that the Greek banks are in much better shape than at the beginning of the crisis, adding that, at present, they are solvent.
The head of the ECB also argued that in general the situation in the eurozone is much more robust than it was four to five years ago, at the outbreak of the Greek crisis.
Finally, Draghi stressed that in the short-term there is no systemic danger and emphasised that the ECB always acts within its mandate and on the basis of the European Treaties.