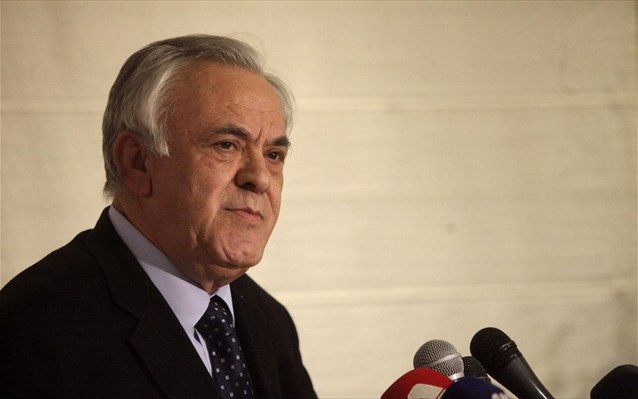 Athens, August 31, 2016/Independent Balkan News Agency
By Spiros Sideris
After a long period of deep recession and uncertainty, the economy is in a stabilization phase and for the first time there are the conditions for an effective recovery, said Deputy Prime Minister Yannis Dragasakis at yesterday's meeting with the president of the Hellenic Confederation of Commerce and Entrepreneurship (ESEE) Vassilis Korkidis. He also stressed that, in this direction, the priorities for the next period are the mobilization of investments and the creation of new jobs.
"To address the major challenges and for the collective way out of the crisis to be successful, it is essential to adopt a new, effective and efficient cooperation model between the state, social collectives and market actors", Dragasakis said and added that "the government seeks the essential contribution of productive institutions".
According to a relevant announcement of the Vice Presidency, Dragasakis listened carefully to the requests and recommendations of the Confederation and declared his full support in those regulations that will create conditions favorable for economic activity and employment, and provide second chances to SMB merchants and entrepreneurs who have been affected heavily by the perennial crisis.
Among others, there was a discussion on liquidity capabilities, both through special bank programs designed for small and medium businesses and through new financing tools, specialized in micro-lending.
The president of ESEE particularly informed on specific recommendations and initiatives of the Hellenic Confederation of Trade and Entrepreneurship in the economic development of the islands. Dragasakis noted that the government systematically works towards developing an integrated design for insularity that will respond to both chronic problems of the islands and to recent challenges, such as the refugee flows. As part of the integrated design, he highlighted the need to take advantage of the significant growth potential that exists in the Greek islands, in areas beyond tourism.
At the end of the meeting there was a joint commitment for the planning of a new meeting soon, in order to establish a regular cooperation on these specific issues.