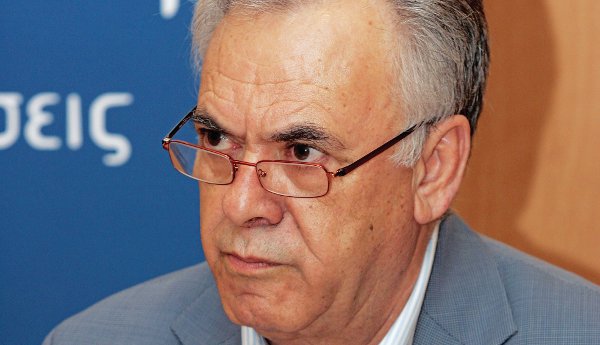 Review Hari Stefanatos
A government under SYRIZA will proceed with the creation of a new tax system, in addition to five measures for the reconstruction of the country, according party MP and deputy Parliamentary Speaker, Giannis Dragasakis.
Especially for the tax system Dragasakis he said that "you cannot reform the existing one, because it does not work".
Speaking to the radio station "in Red", Dragasakis said SYRIZA opposes the imposition of ENFIA, stressing that "it cannot be correct and should be withdrawn", and noted that Greece "cannot get out of the crisis without a policy that seeks the deletion of a large part of the debt".
The SYRIZA MP reiterated the position of the main opposition for a political subversion at national and european level, with the internationalisation of the issue of debt and the creation of a common front by the indebted countries.
Deputy parliamentary Speaker and head of SYRIZA programme committee, also announced the measures proposed by SYRIZA for the reconstruction of the country, which are:
– Development clause with deletion of a big part of the debt
– A package of measures that will contribute to economic recovery (recovery of the minimum wage, sustainable tax relief with the restoration of the tax-free threshold and tax return)
– Special 5-billion euros employment program for the creation of 200,000 to 300,000 jobs. The money that will be donated to the program will be returned to the state with the increased contributions to the social security funds.
– Fighting tax evasion and avoidance, in order for money to start flowing into state coffers.
– The regulation of red loans.
On the current government, Dragasakis said "it will impose new taxes with a tax cuts wrapper" and blamed the prime minister for creating impressions, which aim to the creation of a better electoral climate for his party.
(Source: Protothema)