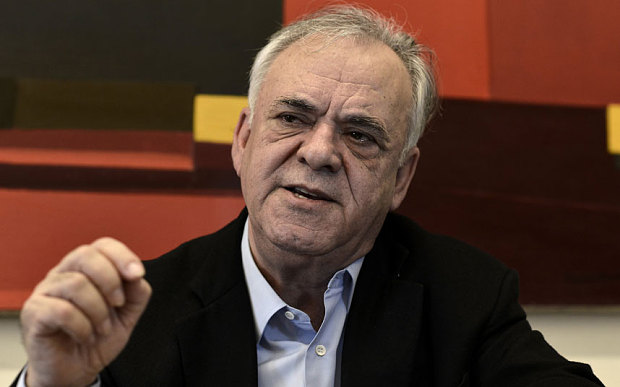 Athens, August 7, 2016/ Independent Balkan News Agency
By Spiros Sideris
We will safeguard the public interest, stated government vice president Yiannis Dragasakis in an interview to AMNA on Sunday.
"Corruption relations between politicians and political parties, banks and interests in the media sector and the entire old corruption system are being dismantled" said Dragasakis referring to the close relations of the triangle banks-parties- media.
Asked on the changes in the banking map, the vice president underlined that "the banks will not operate as a closed and uncontrolled system of authority any more " and their "boards will be subjected to evaluation, transparency and control system" adding that "the crisis has shown that a banking system not linked with the needs of society, sooner or later, is led to crisis which also drags together the country's economy".
On the occasion of IMF's report on the first 'rescue' programme, he said that "it was a huge mistake to not settle the debt in 2010" and underlined that the downgrading of the debt issue hides the intention to stay an unsolved problem that will be used as "a mechanism for pressure and coercion".
Asked on the key that will take the economy to a clearing and if the recovery is visible, Dragasakis noted that the economies that recover are those that create job positions, increase the investments and improve the disposable income so "these factors will determine the speed and the growth rate of the economy". The government gives priority to the recovery of private investments "The activation of the new Development Law as well as the specification of the new production model and the country's new production identity along with the establishment of the new financing growth tools are expected to give a strong boost to the private investments" said Dragasakis .
He clarified that for the government economic growth and social protection go hand-in-hand and underlined that today a deep reform on the new social contract is taking place silently because each person or group's request is not ignored but evaluated as incentive or occasion to institute comprehensive solutions in order to become a society of rights, responsibilities and duties, according to the new social contract that we must establish.
Source: AMNA