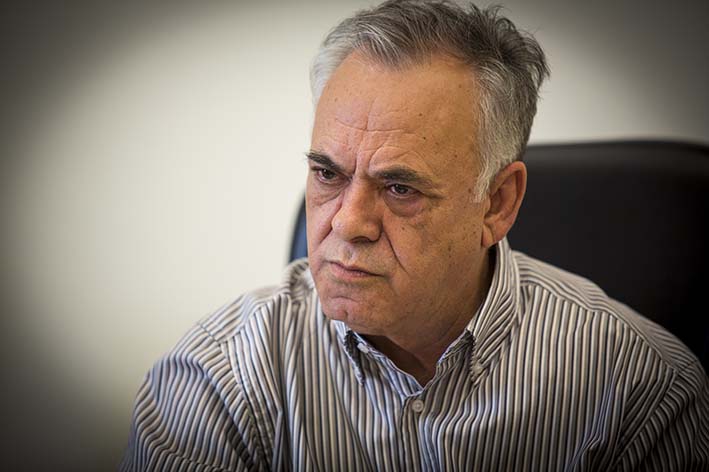 Athens, September 9, 2015/ Independent Balkan News Agency
By Spiros Sideris
Window for the broader agreement among the parties on the issue of debt restructuring, even if SYRIZA achieves self-reliance in the elections of September 20, opened former deputy prime minister, Yannis Dragasakis.
In an interview in the radio station 'To Vima 99.5', Dragasakis said: "We can, say, for the restructuring of the debt and for other issues to create the conditions for a broader coalition, a wider common programmatic context, with the hope of course that all parties now agree that the debt is not sustainable and we must strive to have it reduced".
This statement by Dragasakis comes in response to the statement of an EU source in the newspaper Ta Nea, according to which the eurozone will only negotiate on the restructuring of the debt only with a government that has broad legitimacy. Indeed, the same source affirmed that the relevant messages have already been sent to the Greek parties.
Dragasakis dismissed the notion that the agreement with the partners on the debt should be done by a government grand coalition, but said that any government that occurs can agree on this issue with other parties before negotiation with lenders starts.
"They are our lenders, you can't act unilaterally, the restructuring will occur after a negotiation, but they won't be the ones to decide who will govern the country", Dragasakis said in 'To Vima 99.5'.
As for what kind of government the country needs, the former deputy prime minister said: "We need a government with a broad, strong and as much a possible compact majority. Because we have to implement an agreement and the way it will be implemented is of great importance.
Indeed, Dragasakis added that his vision and that of SYRIZA is the programmatic partnership governments with preconditions. One of the conditions, he said, is to abolish the bonus of 50 seats.
In regard with the functioning of the public sector, he admitted that the way it functions now it does not serve anyone, and this is – as he said – a consequence of the crisis and the result of the "troikan coalition we had in Greece".