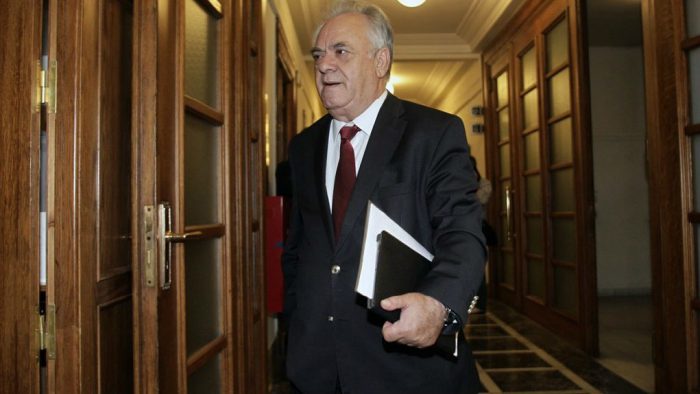 The government's Vice President, Yannis Dragasakis met the new ambassador of Japan to Athens, Yasuhiro Shimizu.
Tourism and its strengthening, bilateral relations and trade, maritime issues and agro-food topped their talks.
Dragasakis said that "that Greek exports have been significantly increased. However, the total volume of trade remained at low levels", something that the two countries could work on a bit more.
The officials regard the 2020 Olympic Games, which will take place in Tokyo, as "an opportunity for upgrading bilateral relations", wrote ANA-MPA.
The Vice President presented financial data about the country's supervision for the remaining of this year and for the next. On the basis of the third review programme which he said is planned to be implemented without any sort of delays, Dragasakis looks ahead at the post-memoranda era.
So, he had the chance to discuss with Shimizu "the prospects of investments in Greece. As Dragasakis said, Greece is a bridge to European markets, with significant potential in infrastructure, logistics and transport."…/IBNA