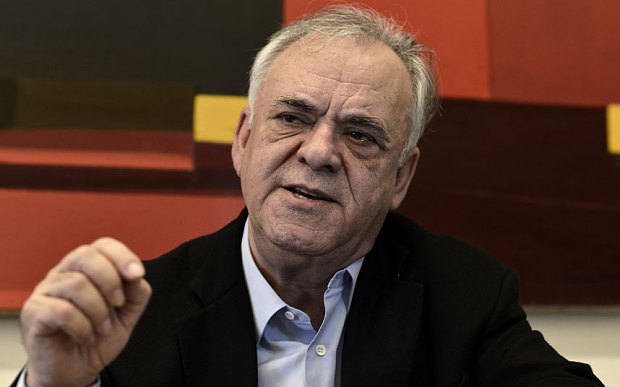 Athens, February 11, 2016/Independent Balkan News Agency
By Spiros Sideris
The danger of closure of the borders highlighted during a television interview the deputy prime minister Yannis Dragasakis, who stressed that this is something that Greece can not control and that the society should be prepared for this eventuality.
During his interview on Alpha television, the deputy prime minister said that "we need to see what happens with Turkey" on the issue of combating illegal refugees transmission networks.
"If Turkey deals with this problem, then the situation will be manageable", Dragasakis said, at the same time stressing that some European countries do not realize that Europe has certain acquis.
As he explained, in a possible closure of the borders Greece will not come out of the Schengen zone, but for some months 50,000 or 60,000 migrants won't be able to leave the country. At this point, Mr Dragasakis underlined the importance of the rapid completion of the detention centers in Greece.
Regarding the new measures
The measures Jeroen Dijsselbloem referred to yesterday are the ones that has been agreed and there are no other on the "table", Mr Dragasakis clarified during the same interview, explaining that the government has implemented what it had to do.
The deputy prime minister said that institutions have asked to leave Athens to study the proposals and would return in a week. "Once the evaluation is complete, some important things will happen. The European Central Bank will take liquidity measures and will open the discussion on the debt", Mr Dragasakis said, while stressed that at this point we 50% of the Memorandum has been completed.
In regard with the possibility of elections the deputy prime minister said that "there is no reason for elections if we can serve the people's mandate".