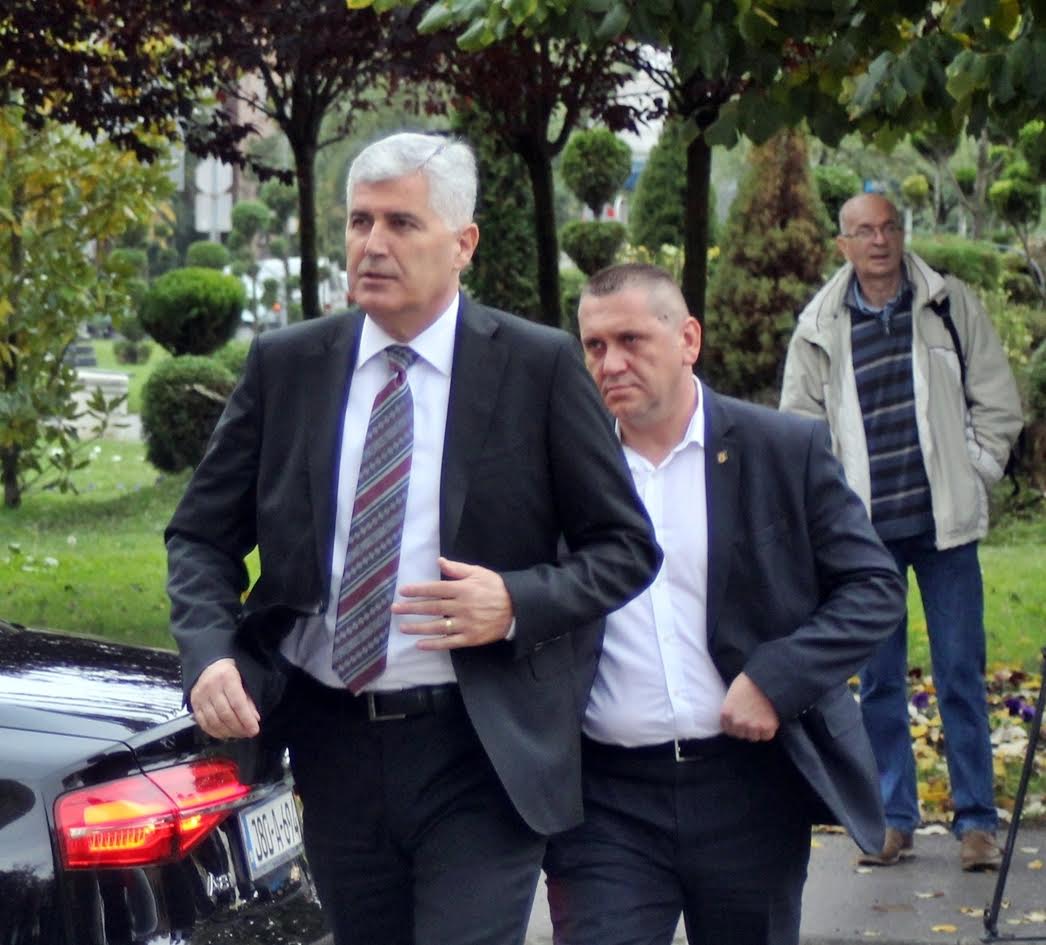 Croatian Democratic Union BiH (HDZ BiH) president, Dragan Čović, stated that the changes to the Election Law BiH are a condition for the establishment of a new government in BiH. He added that, clearly, no government can be established in the country without the HDZ BiH and the Croatian National Assembly in BiH.
"The Election Law must be the preliminary phase in seeking partnership with the parties with which we will create a new reform agenda. That new agenda should define economic stability, legal security and the European path of BiH", Čović told in an interview for the Bosnian edition of the Croat newspaper Večernji list.
As he said, the HDZ BiH will wait for the confirmation of (the latest) election results. Meanwhile they will find partners their co-operation of whom will enable them to proceed to changes of the Election Law. The proposed changes would be the safety valve that would ensure whoever enters an election campaign, from now on, regardless of the government level, will need to be "legitimately represented".
"The BiH Constitutional Court is determined (to stipulate) that constituent nations are the superior principle in the Constitution and no one can ignore it", said Čović.
According to him, the HDZ follows the same line of attitude towards all possible partners of the future government, including (towards) the Party of Democratic Action (SDA).
"The one who is ready to build a European BiH with us in order to ensure equality of the Croatian people in every part of the country, protected, through legitimate representation, will be our partner at every level of government", Čović underlined.
The HDZ BiH leader noted that a significant number of Bosniaks elected two members of the BiH Presidency in current polls.
"This is part of the radical political parties in Sarajevo that see BiH as unitary and one-nationality state, which, I reiterate, will never be such. I sincerely advocate partnership and friendly relations with our Bosniak friends. I will never be tired of this story", Čović noted.
He congratulated the Alliance of the Independent Social Democrats (SNSD) president, Milorad Dodik, on his election victory in the BiH Presidency where he was the elected member representing Republika Srpska. Reminding his good relation with Dodik, Čović said that what matters the most to him is their agreement on various issues.
"We do not hide that there are visible differences. It is clear that we do not agree on the NATO membership, but, on the other side, we recognise that it is necessary to ensure the absolute equality of all constituent peoples", said Čović.
Commenting on the rumours that he will be the next BiH Minister of Foreign Affairs, the HDZ BiH leader said that he is currently not interested in any post with power, since his priority is to strive for Croats' equality across the country….. / IBNA