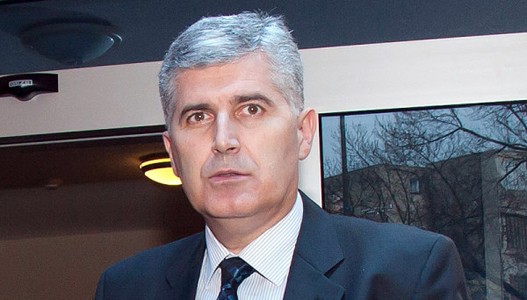 Banja Luka, December 15, 2014/ Independent Balkan News Agency
By Mladen Dragojlovic
Croatian member of BiH Presidency, Dragan Covic, officially invited Pope Francis to visit BiH and it is possible that it will happen next year.
Covic visited Vatican City and met with Pope Francis in a private audience on Monday morning. During his visit to Vatican City, Covic met several other officials and visited the Croatian language service in Radio Vatican.
After the meeting with the Pope, Covic confirmed to the media that he invited the Pope to visit BiH and that he believes the visit might be realized sometime in 2015.
"We have to see this as another message of encouragement, like the one the Holy Father sent us when we faced heavy floods, and when he supported all afflicted people in BiH", said Covic after the meeting.
He added that he informed Pope Francis on the situation in BiH and the plans of the governments to stabilise the situation and work towards improving relationships among the three nations in BiH. Covic said that Pope Francis supports BiH's efforts to became member of European Union.
Covic expressed his gratitude to the Holy See for the constant concern for BiH as a state of equal nations. As it was announced from Covic's office, they specifically discussed the position of the Croatian people, as well as the implementation of the Basic Agreement of BiH with the Holy See. Covic invited Pope Francis in behalf of all members of BiH Presidency.
A few days ago, Covic received the award "Person of the year" in selection of Nezavisne novine newspaper and this is his first official visit abroad since he was elected as a member of the BiH Presidency.
This visit took place at same day when media reported that Pope Francis and the relevant committee will consider documents from Medjugorje, a small place in Herzegovina, where for more than 30 years believers from all over the world are coming to pray to Virgin Mary. Believers who have visited his place in last decades confirmed several miracles and it is necessary to declare it as a shrine.
If Pope Francis visits BiH, it will be third visit of a Pope to this state. Pope John Paul II visited BiH twice: one time in Sarajevo and a second time he visited Banja Luka, where he beatified Ivan Merz.