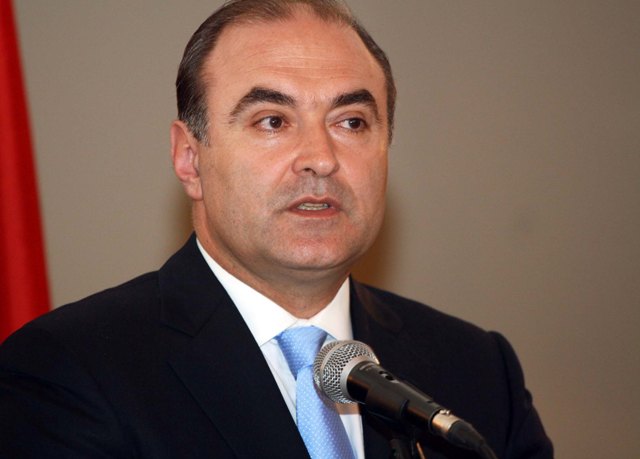 Tirana, July 9, 2013
Ilir Beqja and Edmond Haxhinasto, who have been appointed by the new majority for the drafting of the governing program, held a meeting today with ambassadors of EU countries in the EU office in the capital.
At the end of the meeting, the representative of the Socialist Party, Ilir Beqja said that the meeting had a consultative and informative nature. "Ambassadors were interested to know more about the joint work that we will do for the governing program and they gave their suggestions, opinions and their advices. They were interested not only for the European integration, but also for the rule of law, fight against corruption, an independent justice system and economic cooperation between their countries and Albania. They were interested about the business atmosphere", underlined Beqja.
Meanwhile, the representative of the Socialist Movement for Integration, Haxhinasto said that, "ambassadors expressed their interest for the approach that we have for the involvement of the opposition in the future integration process". According to Haxhinasto, within 10 days, the SP and SMI will finalize a joint draft, which will be similar to the final version of the governing program.
The meeting of the EU ambassadors with the representatives of the two large parties of the left wing coalition lasted about two hours. /ibna/