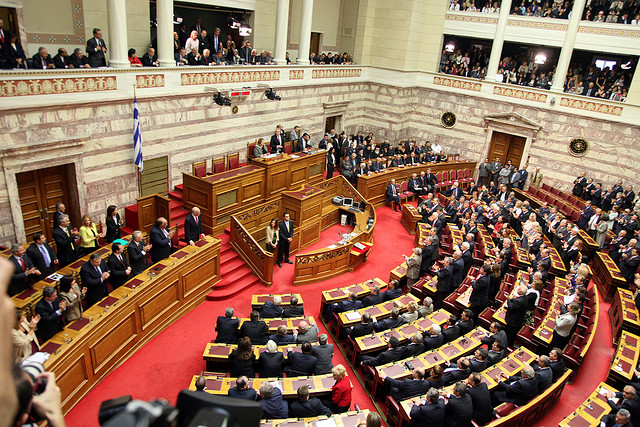 Athens, March 4, 2015/ Independent Balkan News Agency
By Spiros Sideris
The bill to address the humanitarian crisis was filed in the House on Tuesday.
The total budgetary cost for 2015 is estimated at EUR 200 million, of which EUR 137.7 relate to the feeding subsidy, EUR 40.5 million in rent allowance and EUR 22.1 million in administering free electricity.
For the health coverage of those insured is expected to be required an additional EUR 20 million and for the health coverage of the unemployed EUR 8 million more.
The General Accounting Office reports that a possible extension of the rent allowance for 2016 will cost EUR 54 million.
The bill establishes the existence of a humanitarian crisis in Greece and aims at dealing with it immediately, with direct beneficiaries those who live in conditions of "extreme poverty", as well as minors up to 17 years of age.
It is noted that from the above benefits are exempt the beneficiaries of the European Fund Assistance programs for the destitute, and of the Regional Operational Programmes (Objective 9), while the conditions for the provision and verification of benefits, will be specified in a future joint decision.
The second part of the bill concerns government organisational issues and provides for the establishment of a general secretariat for Anticorruption, subject to the State Minister, to which it will be transferred the powers of the Body of Inspectors-Auditors of Public Administration and the Body of Public Works Inspectors.
In the same secretariat will operate services to coordinate the action of the Financial Crime Unit, the Administration of the Economic Police Department, the Internal Audit Unit of the Ministries and the Inspectorate of Health and Welfare.