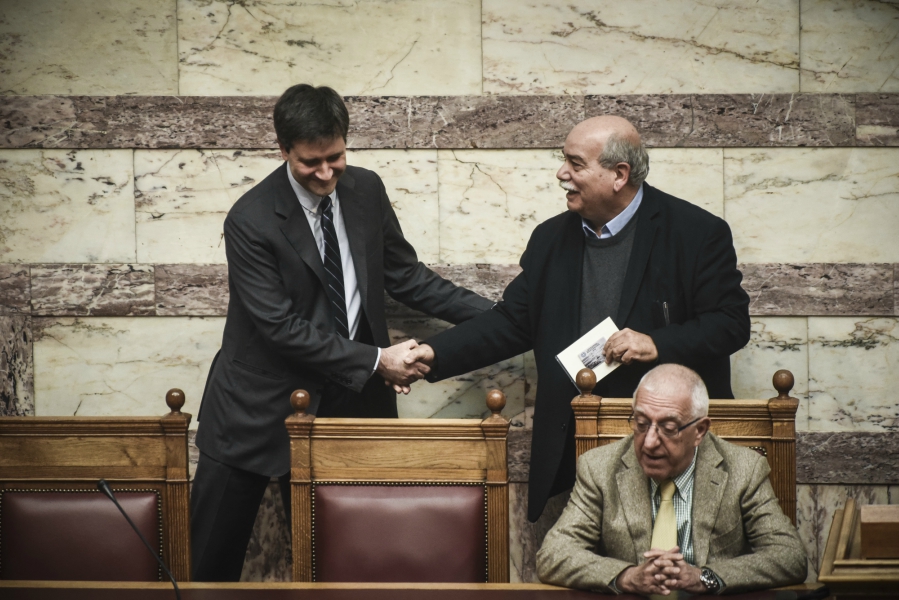 The Greek government submitted the final draft of the 2018 budget to parliament on Tuesday, which expects 1.6 percent GDP growth in 2017, a 2.5 percent expansion next year and a primary surplus of 3.8 percent – which amounts to just over 7 billion euros.
The primary surplus is estimated to rise above an agreed target with creditors (3.5 percent, or 6.4 billion euros). This year, the primary surplus will stand at 2.4 percent, above the 1.75 percent target agreed with international creditors. The Tsipras administration expects unemployment to drop to 19.9 percent in 2017 and to 18.4 percent in 2018.
A series of measures that have already been voted into law are expected to kick in next year, increasing direct and indirect taxes on Greeks by 478 million euros and 473 million euros respectively. Measures include social security contribution hikes, cuts to heating and oil subsidies, higher tax rates for property, the elimination of value-added tax breaks for several Aegean islands, the abolition of various welfare and unemployment benefits, and a new hotel stayover levy.
The country's Finance Ministry – which submitted the draft budget via Alternate Minister, Giorgos Houliarakis – has also set a 2.73 billion euro revenue target from privatiazations and the sale of State assets, up from 1.65 billion euros this year.
Meanwhile, the budget also foresees another foray into bond markets, in order to achieve full debt market access at the end of the current bailout program in August 2018. According to the Finance Ministry, international trust in Greek public finances in being restored and preconditions are being created for "the country's return to international capital markets in a sustainable way."
Commenting on the draft budget, main opposition New Democracy said it was a "budget of austerity" that slashes the income of households, brings fresh taxes and aenemic growth. It also criticizes the government's economic policy – chiefly going above set primary surplus targets – since growth is being revised downwards, to 1.6 percent this year from a previous projection on 2.7 percent./IBNA