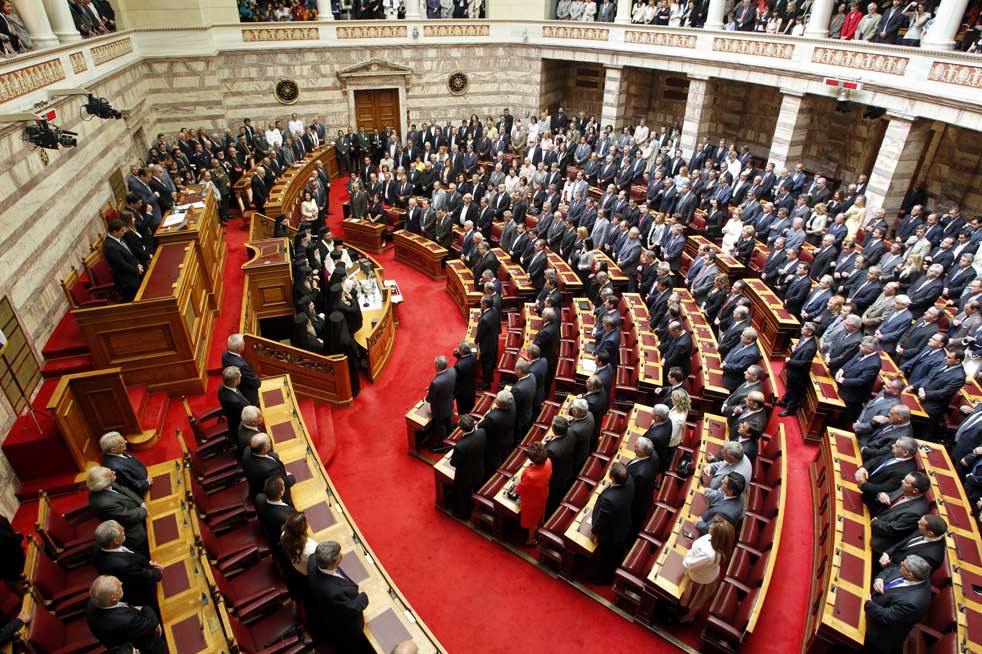 By Lefteris Yallouros – Athens
Greece's political parties have been considered badly managed organizations, with large debts and one too many tricks up their sleeve allowing them to stay afloat over the years.
All this may be about to change as a draft bill limiting state funding to parties was tabled in parliament on Thursday. The legislation proposes a series of rules aiming to increase transparency in political party funding, reduce dependence on the state and eliminate bad management practices.
The draft bill's proposals are based on suggestions made by the Council of Europe's committee, "Group of States against Corruption", (GRECO) set up in 2009, following extensive inquiries.
State funding the parties will be receiving will henceforth be calculated against realized, not suspected economic figures. Furthermore, state funding to political parties and coalitions for electoral purposes will be reduced to 0.008% of the realized net revenue of the annual State budget report of the previous year, down from 0.022% of the regular revenue of the current year's State budget.
The bill also prevents parties from obtaining bank loans by using future state funding as collateral. This particular provision is also aimed at putting right the bad management practices followed by Greek banks in previous years.
Parties will now be required to have a maximum of three bank accounts, whose details must be registered with a committee that will monitor party finances. Contents of any other secret accounts discovered will be seized.
The draft bill makes sure shady donations also become a thing of the past. Donors will be named and allowed to provide parties with no more than EUR 20.000 per year while money from abroad will be prohibited.
The draft bill will be discussed in the autumn following the end of summer recess.