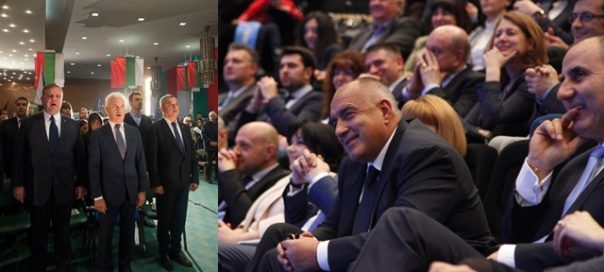 The draft coalition government agreement between Boiko Borissov's GERB party and the nationalist United Patriots will be ready on April 21, negotiators from the two political forces told reporters on Thursday.
The announcement was made after a few hours of talks on April 20, during which "significant progress" was made, GERB negotiator Delyan Dobrev said.
In the March 26 early parliamentary elections, GERB won 95 of the 240 seats in the National Assembly and the United Patriots won 27, giving the two parliamentary groups just enough to rally votes in Parliament to vote a government into office.
The April 20 negotiations, held in the National Assembly, took place a day after the first sitting of Parliament and in the week after the parties made public their governance policy programme. That document underlined that the intention is for the new government to serve out a full four-year term./IBNA
Read the full article at The Sofia Globe