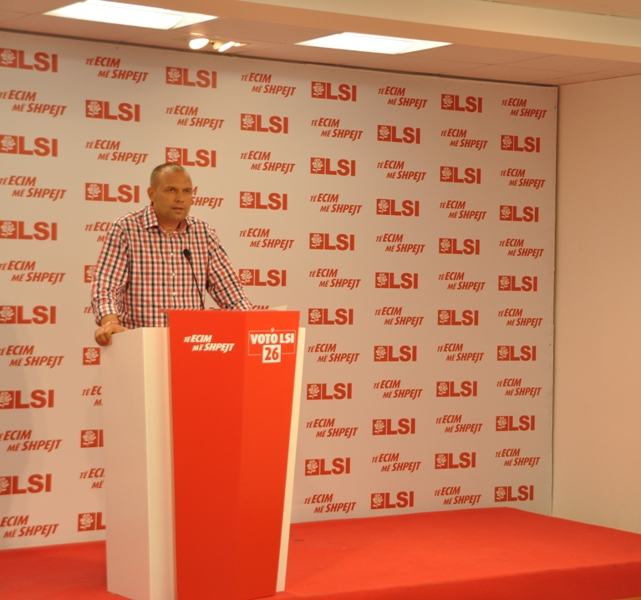 Tirana, July 5, 2013
The main political force of the right wing, which is now in opposition, the Democratic Party and the second winning political force of the left wing coalition, Socialist Movement for Integration, have exchanged strong accusations between them.
The acting Minister of Public Works and Transport, Sokol Olldashi accuses SMI of buying votes in the June 23 elections. In these elections, SMI had a surprising result, because it almost five folded the number of seats in the Albanian parliament.
On the election day, State Police declared that it arrested a person belonging to the Socialist Movement for Integration with several envelopes with five thousand ALL (35 Euros) inside in his possession, which would be given to voters who cast their vote in favor of SMI.
Talking about these accusations, Mr. Olldashi said that SMI is not a party, but a source of money, stressing that the current majority is fictitious and that it cannot function.
"We have in front of us two formations, SP and SMI. The first one is destructive and the second one is a formation which has no relation whatsoever with politics. SMI is not a party but a source of money", said Olldashi.
"I'm convinced that their coalition will not function. Their majority is fictitious and will soon be dissolved. I don't believe to Meta's theses because he has no political thesis", said Olldashi.
Olldashi's declarations provoked SMI's reaction. The vice chairman of this party, Ylli Manjani said on Friday (photo) that "SMI talks in the name of the citizen's interest and not in the name of the gambling interests".
Alluding that minister Olldashi, one of the two candidates for the new leader of DP is a person who is obsessed by casino games, Mr. Manjani said: "Gambling and gamblers do not interest us".
Asked as to what his comment on behalf of SMI was, Manjani said that he would speak on behalf of not only this party, but the entire left wing coalition and one million Albanians who voted for the left:
"I'm here to speak on behalf of the Socialist Movement for Integration, but not only. There are 1 million Albanian people who are waiting today to know from us what the governing program will be for the next 4 years. I'm here to speak on behalf of the interest of the citizens and not on behalf of the gambling interest. Gambling and gamblers have always been punished with votes. Gambling and gamblers do not interest us", said Manjani. /ibna/