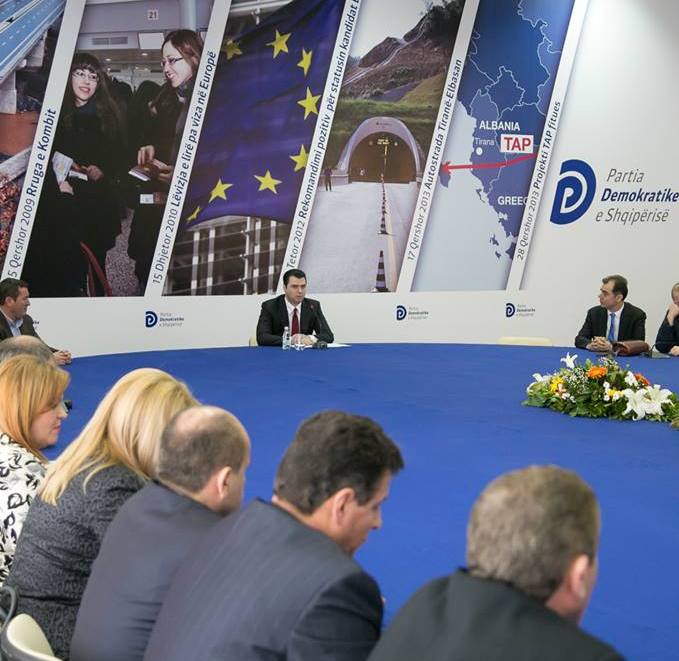 Tirana, September 1, 2014/Independent Balkan News Agency
The leader of the Democratic Party in Albania, Lulzim Basha, accused the current majority in parliament today of not governing and following, according to him, the path of aggressive politics.
The head of democrats added that Rama wants to undermine the opposition, but he guaranteed that this will not happen.
Basha said that in July, opposition suspended relations with parliament, saying that the serious event that took place was only the tip if the iceberg, but added that in spite of the numerous appeals that the prime minister has heard to pronounce himself about the MP accused of prostitution and abduction, he has talked a lot with his silence about the incrimination and the violation of a number of rights in order to achieve certain objectives.
"In these circumstances, the decision of the DP parliamentary group remains in force. We will not go to parliament, where the opposition is not allowed to debate, but where it's welcomed through violence.We will defend parliament's dignity and continue by offering facts and arguments for every bill and act. Greeting the president's decrees for the return of the bills in parliament, we express our indignation for the way that they were overthrown, as the majority didn't hear the president's reasoning. We will appeal against these bills", said the leader of opposition.
According to him, unemployment and poverty reflect the work of this government, adding that this regime has no future and that it's destined to fail.
The head of DP said that one year of governing was enough for Albanians to understand that there's no free healthcare, no development, no employment and now law and order. /ibna/