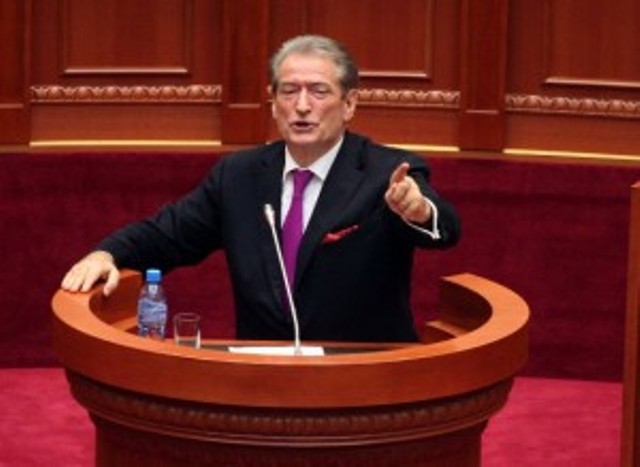 Tirana, September 11, 2013
Democrat opposition has abandoned parliamentary proceedings today during the speech of Prime Minister Edi Rama, who didn't spare accusations against yesterday's majority.
The first one to leave was former Prime Minister Sali Berisha and he was immediately followed by the demorat group.
In a declaration for the media outside the premises of parliament, Mr. Berisha said that the insults against current opposition could not be endured, adding that the head of the Socialist Party believes that he can overcome his promises in this way.
"Discussion about the program is made at a time when MPs have not received the program of the government. Did you hear the comparison that he made with 1992? I guarantee him that his days are counted and that democrats are undefiable", declared Berisha. /ibna/