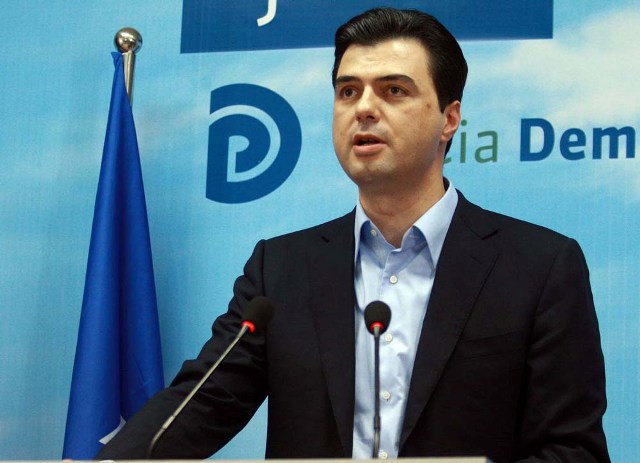 Tirana, October 17, 2013
Leader of the Democratic Party, Lulzim Basha said today that for the opposition, the voting of the normative act for the Civil Servant Act is a violation of consensus. During the meeting of the democrat parliamentary group, Basha said that the opposition will continue this battle in the Constitutional Court.
"We will continue the battle in the Constitutional Court. We expect the Constitutional Court to make justice", said Basha. The head of the DP also referred to yesterday's declarations issued by Prime Minister Rama who said that the European Commission Progress Report supported the normative act of the government.
According to him, the head of the government must read Brussels' messages for comprehensiveness. The head of DP also added that Prime Minister Edi Rama and speaker of parliament, Ilir Meta are shaping their behavior course with the opposition and public by voting the normative act. "They are challenging modern culture which tells us that consensus is not an issue of numbers, but political will", said Basha. /ibna/