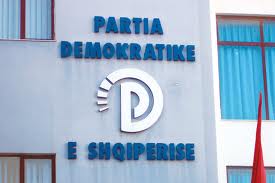 Tirana, April 22, 2013
The Democratic Party has held meetings today with small parties, which are part of the coalition, to join forces and win the June 23 general elections.
The general secretary of the Democratic Party, Ridvan Bode and the Prime Minister's head of cabinet, Oerd Bylykbashi, were appointed by the DP to hold the first meetings with several small parties of the center wing.
Sunday saw the formalization of the first agreements with the allies. Thus, the DP has signed an accord with the Liberal Democrat Union, the Democratic Alliance, the National Front Party and the Agrarian Party. The pre electoral agreements are based on the promise of joint governance, which is further based on the votes that each of the parties has secured.
This morning, the chairman of the Legality Movement Party, Ekrem Spahia, Adriatik Alimadhi, the National Front and Edmond Vlashaj of the New Albanian Movement have visited the head office of the DP to discuss the points of the agreement of the coalition. An official confirmation is yet to be issued about the results of the negotiations with these parties. Tomorrow is the last deadline of for political parties to register their election coalitions.