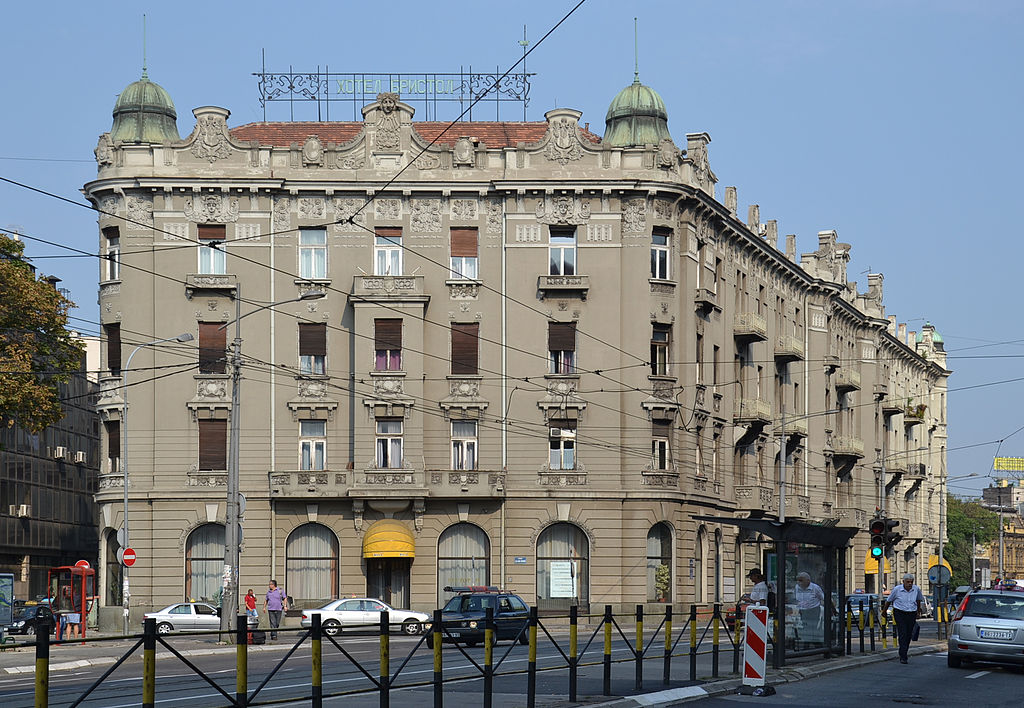 The military pensioners and their families who live in the Belgrade hotel Bristol for years, started a hunger strike on Wednesday. The authorities demand from them to leave the building which is to be transformed into a luxurious hotel, in accordance with the United Arab Emirates financed "Belgrade Waterfront" project.
After they have been cut off from the heating system during the winter, and the deprivation of electricity, elevator and land lines that followed, the families have decided to start hunger strike, as they told N1 TV. The Defense Ministry, as they say, offer them a number of solutions but without any guarantees.
"Some institutions want to make us leave our accommodation", said retired lieutenant Dragan Stojanovic, one of the tenants. He said that the City of Belgrade had given these apartments to them.
The electricity in the hotel where 11 families live was cut off on Tuesday. The phones were disconnected shortly after that. The families demanded from the Ombudsman to react.
In April, the Military Attorney General demanded from the families to leave Bristol, threatening to sue them. The claim was based on the government's decision from August 2018.
The tenants, however, insist that this decision does not refer to their case and stress that they will not leave without getting new permanent accommodation.
The government demanded from the Ministry to "vacate the hotel from persons and stuff" and to pay utilities./ibna