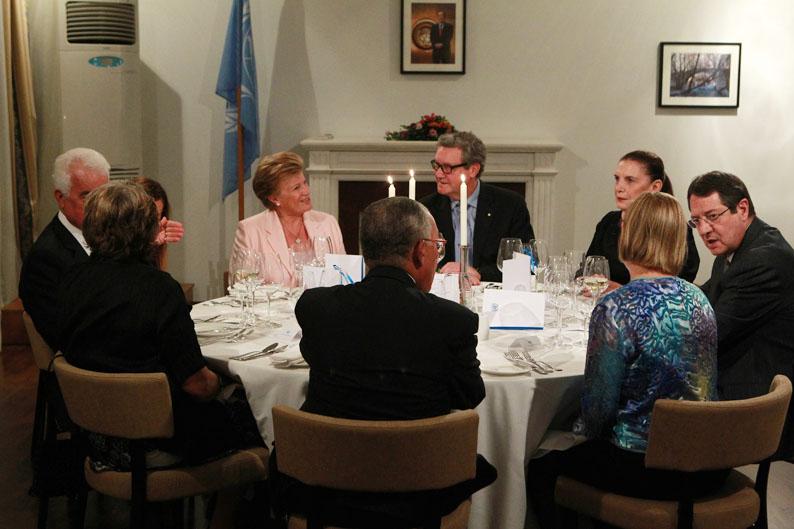 By Elias Hazou
The Stage design and execution of last night's first encounter of the two leaders bore – at least outwardly – all the hallmarks of a strictly social event.
The dinner, which started around 9pm, was hosted at the residence of UN Special Representative Lisa Buttenheim in the UN-controlled buffer zone at Nicosia Airport.
Apart from the two leaders and their wives, it was attended by UN Special Representative in Cyprus Lisa Buttenheim and her husband and the UN Secretary General's Special Advisor for Cyprus Alexander Downer and his spouse. An interpreter also accompanied Eroglu to assist him with his English.
President Nicos Anastasiades and wife Andri were the first to arrive, at 8.30pm sharp, followed by the Eroglu couple some 15 minutes later.