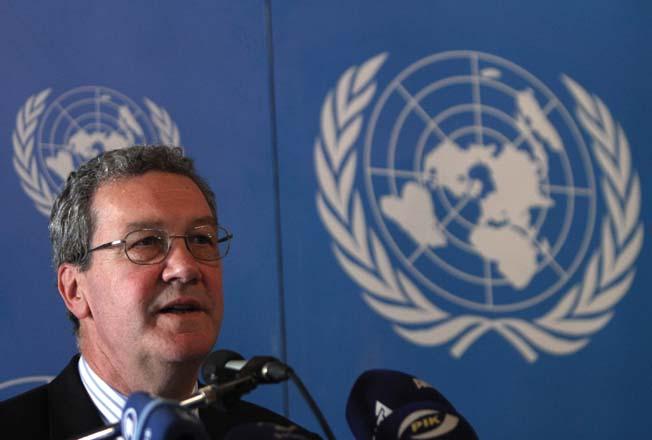 By Stefanos Evripidou
President Nicos Anastasiades yesterday accused UN Special Adviser Alexander Downer and his team of undermining the president's credibility and the prospects of resuming peace talks in a letter sent to UN Secretary-General Ban Ki-moon.
Anastasiades threatened to pull out of the UN-planned dinner between himself and Turkish Cypriot leader Dervis Eroglu on May 29, unless the UN chief could provide personal assurances that it would be a "social event" only.
The two-page letter, revealed by state broadcaster CyBC last night, is dated May 17, 2013. In the letter, Anastasiades assures the UN chief of his commitment to the peace process.
He refers to the message sent to Ban via Foreign Minister Ioannis Kasoulides recently in New York, regarding the need to postpone the resumption of peace talks until autumn so Anastasiades could focus on the pressing economic crisis.
The president further reminds Ban in the letter that it was the Turkish Cypriot side that had abandoned the peace talks in March 2012, using Cyprus' EU presidency as an excuse, despite the readiness of then president Demetris Christofias to continue the talks.