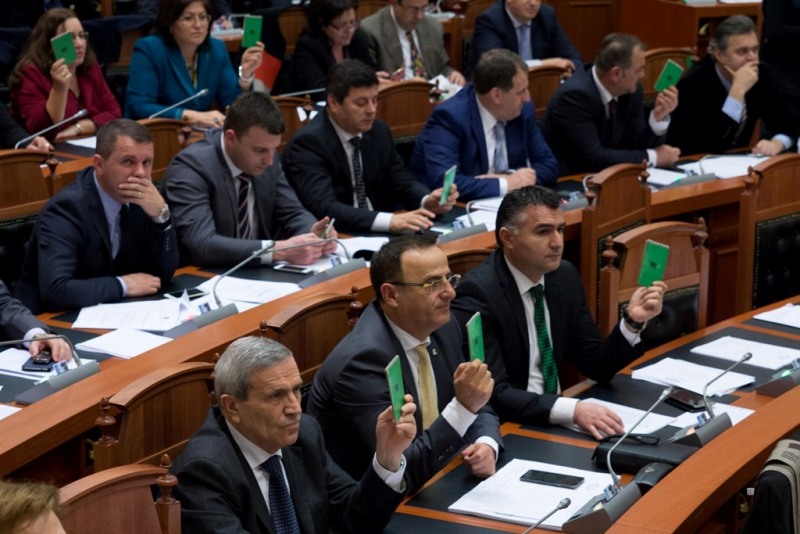 Tirana, February 27, 2015/ Independent Balkan News Agency
Yesterday, Albanian parliament voted the bill "For the avoidance of double taxation and prevention of tax evasion on income tax between Albania and Ireland".
Minister of Finance, Shkelqim Cani said that this agreement will provide a better business climate. "This will avoid double taxation and tax evasion between the two countries. It will also enable information exchanges in order to prevent unpleasant activities between the two countries", Mr. Cani said.
The opposition was not against the agreement, but it believes that the business climate in Albania cannot attract foreign investments, on the contrary, it's making those investors who are already in the country leave.
On behalf of the Democratic Party, Sherefedin Shehu MP said that he was skeptic about the business climate in Albania.
"I'm not sure if any foreign company will come, due to the taxes. Business climate continues to deteriorate. Tax has gone up to 15%, tax evasion is high and informal economy is flourishing", Mr. Shehu said.
Minister Cani shares a different opinion, referring to the bill: "Find me one part of the bill which is not in favor of the citizens and the business. Everything in order to help foreign investors in Albania and the business", Mr. Cani said.
He said that opposition MPs have found nothing on this bill that they can contest, therefore, they must vote in its favor.
The bill was also voted by the opposition, but its MPs said that there are plenty of treaties like this one without any effects. "Albania has signed many agreements like this one. There are plenty of them and they are all losing their scope. Investors don't have the necessary faith to come to Albania, because Albania has dropped 9 positions in the doing business ranking", said the former deputy minister of Finance, Sherefedin Shehu.
Meanwhile, the majority believes that such treaties must be entered with many countries and it considered the lack of such treaty with the USA has a handicap.
Former Finance minister, Anastas Angjeli says that this treaty must be entered as soon as possible with the USA.
Angjeli's request is strengthened by the vice chairman of the socialist parliamentary group, Erion Brace: "Such treaty must be entered with the United States of America, where we are directly lobbying and where we are demanding investments",  Mr. Brace said.
According to him, relations with the International Monetary Fund and the World Bank are very good, therefore the signing of this treaty is seen as something that can be achieved by majority MPs. /ibna/