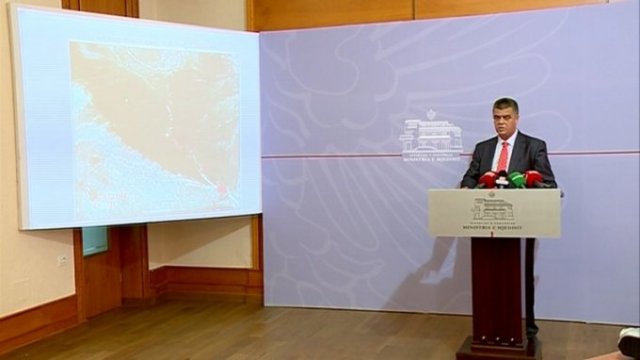 Durres, November 12, 2013
In an activity in the city of Durres, Minister of Environment, Lefter Koka has responded to the interest of media in relation to the possible destruction of Syria's chemical weapons to Albania.
Koka said that there's been a telephone conversation between the US Secretary of State, John Kerry with Prime Minister Edi Rama, adding that the decision will be discussed and taken in parliament and that no decision has been taken yet.
Koka also said that it's not yet known if these are chemical weapons or chemical substances and as to how they can be treated and what consequences they may have.
The minister also said that the Albanian government is responsible for its citizens and the decisions will be taken in a way that the safe future of Albania is insured. /ibna/