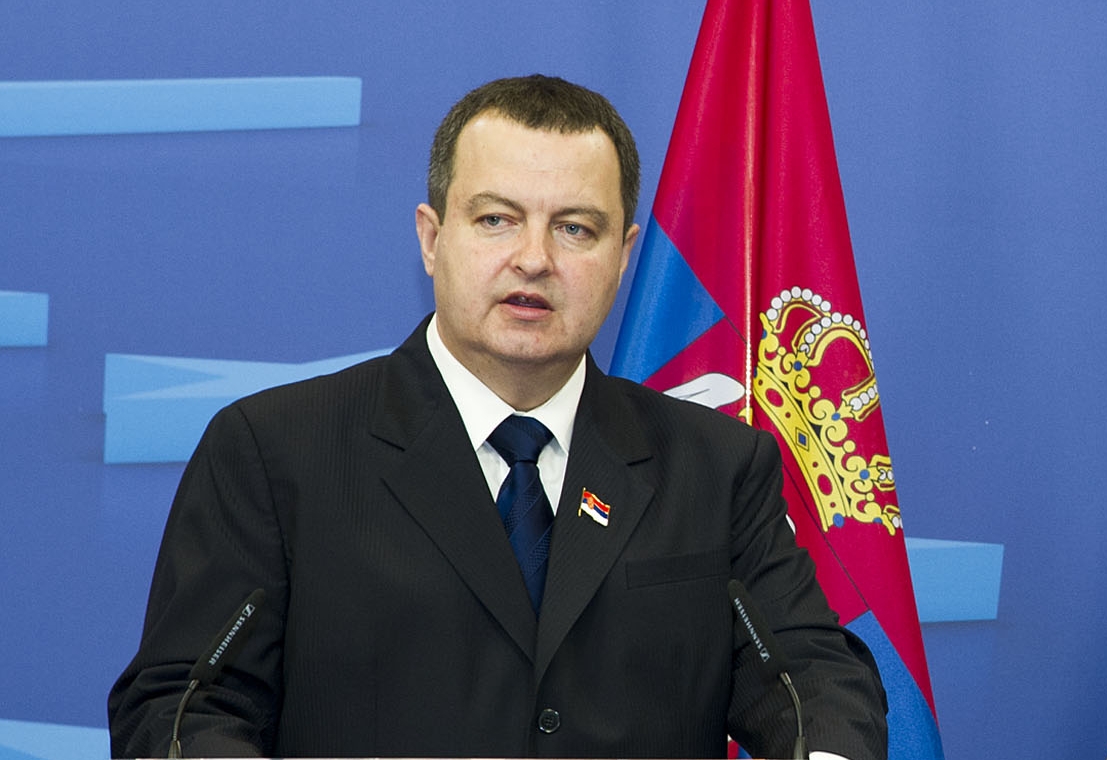 The positions of "Donald Trump's administration" with regard to Kosovo are not favorable for Pristina, said Serbian Foreign Minister Ivica Dacic. He said that American officials' "messages" on Kosovo were a "chance for Serbia". However, Dacic did not elaborate on what he meant with the "messages".
"In its policy towards Serbia, the American administration had not changed its approach for 20 years, until Trump came along; and this is a chance for us", the minister told Prva TV.
When asked "whether Pristina deliberately prolongs the costumes taxes waiting the end of Trump's mandate", Dacic said that that was "probable".
Pristina was "surprised" with the position of the American administration, he claimed.
Dacic said that "old governing structures in the US" do not want to change their "principle" with regard to Kosovo, because such a change would contradict their policy.
In Dacic words, Trump's administration considers former President Bill Clinton and former Secretary of State Madeleine Albright as "vampires", recalling that both have monuments in Pristina.
The Kosovo War took place during Clinton's second term in 1999.
The alleged unfavorable American approach to Pristina should be used by Belgrade, Dacic went on. "Serbia should learn from others, especially from Greek and Armenian diaspora in the United States".
"Serbia has neither a nuclear bomb nor a big economy. What can we offer besides some kind of partnership and alliance? In the end of the day, Serbs who live in U.S. could offer votes … I am not saying this in order to support Trump, but because it is in the interests of Serbia", he concluded.
Earlier this month, Dacic had announced that Serbia would urge Americans with Serbian origins to vote for Trump in the 2020 elections. He claimed that anyway most of them support Trump./ibna