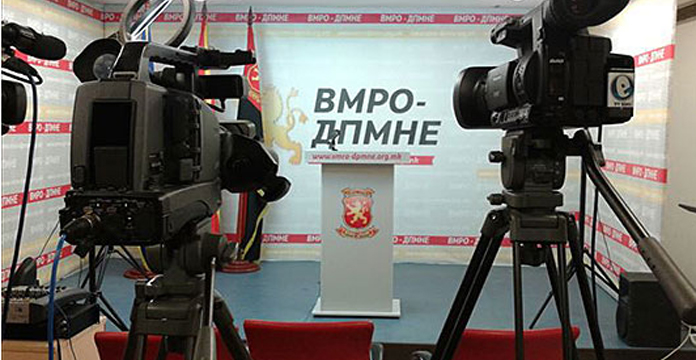 The long pre-election period in North Macedonia for the early elections of 12 April continues unabated with rallies, speeches, programs, accusations and verbal intensity.
The two largest parties, Zoran Zaev's Social Democratic Party (SDSM) and the conservative nationalist VMRO-DPMNE, are mobilizing citizens to go to the polls and vote for one party or the other.
Although the parties' rhetoric is completely different, the focus of both parties is the economy. Promises of growth, wage increases and tax cuts are among the key pre-election "commitments", which will appeal to the "voters' wallets" that will shape and their decision ahead of the ballot box.
In opinion polls, the economy is at the forefront of citizens, which seems to be the issue that will dominate citizens' debate with parties.
In the same polls, Zoran Zaev's party has a small lead, but it does not give him a clear mandate and will certainly need the help of the Albanian party of Ali Ahmeti DUI to form a government, as was the case in 2017.
On the other hand, the VMRO-DPMNE with the Prespa Agreement, with which it disagrees, and the scandals that have touched Zaev's environment as a weapon, are trying to show that they want to return to power.
They are making a show of trying to win the election, but in reality what one can see by their actions is that they are not such strong supporters of an election victory that will force them to deal with the reality of the Prespa Agreement.
The attempt to depreciate the Agreement, either by declarations of its repeal and change of the Constitution, or with theatrics, such as that of the Israeli-born Minister of Labor and Social Policy with the changing of the name plate of the Ministry of Labor and Social Policy of Northern Macedonia to Labor and Social Policy of the Republic of Macedonia, if nothing else, pushes voters towards Zoran Zaev and the SDSM.
Citizens' uncertainty about the future of the country that will improve or deteriorate their day-to-day lives – most of them knowing that the European Perspective is the only solution for improvement – drives them to the Social Democratic Party.
The solution that VMRO-DPMNE probably wants is for Zaev and the SDSM to do the hard part and deal with North Macedonia's NATO membership and the start of EU accession negotiations. This would add to their rhetoric on the one hand that they did not contribute to the betrayal of the "selling out" the country's name, while on the other hand they would argue that any change after that would be impossible as it would isolate the country in the international community, in a future bid to return to power./ibna