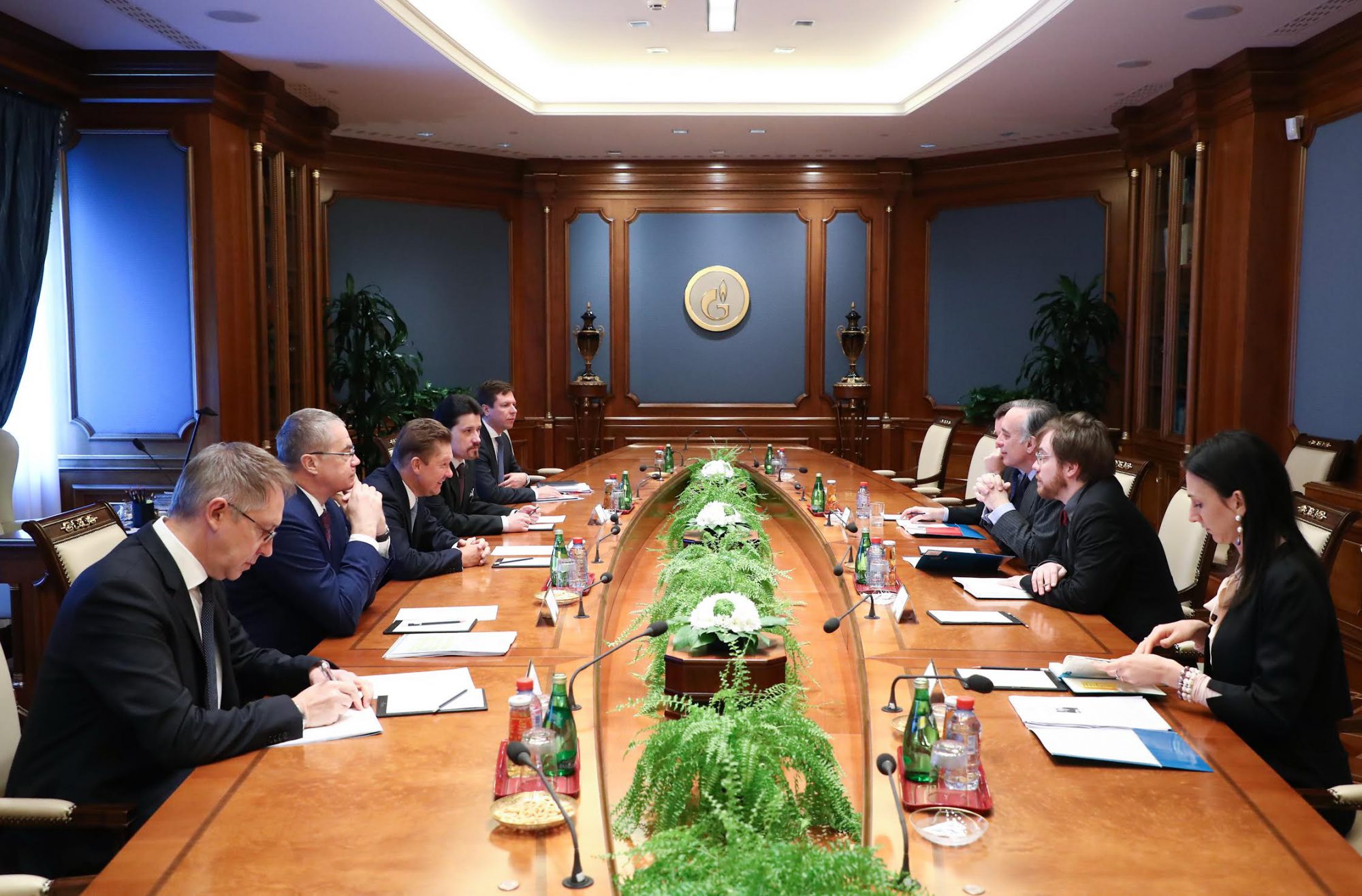 "Agreement" of views on the future of their joint co-operation in the energy sector between Gazprom's head Alexey Miller and the Italian Ambassador to Russia Pasquale Terracciano in their Tuesday (March 20) meeting in Moscow.
Italy, which is currently Gazprom's third most important partner in Europe, as according to data from the Russian energy giant, exports of Russian gas to Italy rose within a year (March 2017-March 2018) by 99%, seems to seek its more active participation in developments in the energy sector in the SEE region.
The interest in the acquisition of DESFA, through Snam, the intense activity of the EMI in Egypt and Cyprus, and the support of different catering options, starting either from Azerbaijan or Russia, from the Italian energy industry with natural gas are indicative of the Italy's wish. Russia's attempt to revive the so-called "South Stream" pipeline to export extra quantities of natural gas to Europe via the TurkStream under the Black Sea appears to be considered positively by Rome.
Gazprom's chairman, Alexey Miller, briefed Italian official Pasquale Terracciano on the progress of the pipeline, informing him that half the TurkStream gas pipeline has been constructed already. The second leg of the pipeline, in the meantime, is expected to transfer another 15.75 billion cubic meters of natural gas per year to Europe. Gazprom's co-operation with Italian Eni and Edison seems to be getting steadily stronger.
In particular, Gazprom and Eni have signed a Memorandum of Understanding since March 2017 to strengthen the southern gas corridor, and in June 2017 Gazprom, in St. Petersburg, Edison and the Greek DEPA committed themselves to the realization of a southern route and Southeast European Pipeline pipeline to bring Russian gas to Europe through Turkey, Greece and Italy.
More specifically, it concerns the development and implementation of the TurkStream pipeline and its expansion, the Poseidon pipeline, from the Greek-Turkish border to Italy.
Perhaps Martin Wolf, an analyst with the Financial Times, is correct.
On the occasion of the FT Commodities Global Summit in Lausanne, on Tuesday, he said that geopolitical tensions have never influenced relations in the energy field between the West and the East over the past 40 years…. / IBNA