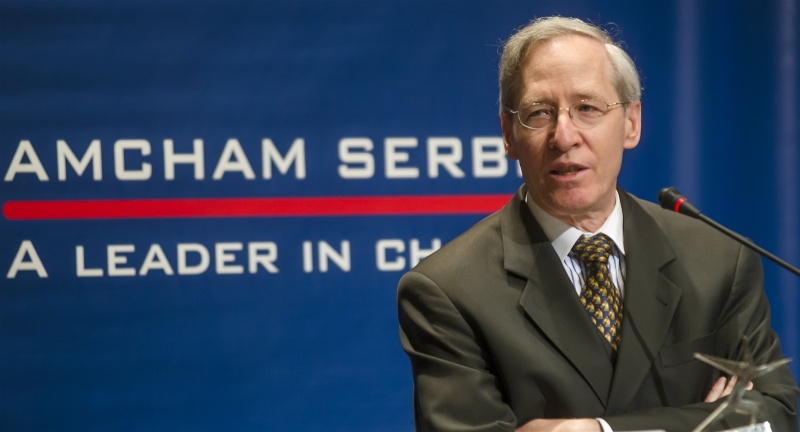 Belgrade, January 16, 2015/Independent Balkan News Agency
By Milos Mitrovic
Serbia does not need arming and maybe it could spend money on some other things, United States ambassador in Serbia Michael D. Kirby said.
In the interview for Blic daily, Kirby was asked to comment Croatia's alleged decision to buy weapons from US and Serbian reaction on it, including Belgrade's announcements of acquiring arms from Russia. In Kirby's words, the situation is not as serious "as some people want to make it".
"We have heard Deputy Prime Minister Ivica Dacic who said that it is important to have good relations in the Balkans. We will work to be so with both Serbia and Croatia", Kirby stressed adding that Serbia has the right to buy whatever it wants.
US ambassador underlined that his country has "good military consultations with Serbia and we will have it also in couple of months". Kirby added that he has met Serbian Prime Minister Aleksandar Vucic earlier this week, and that they would meet again next week. "But Serbia will do whatever it thinks it's best".
Kirby also commented Vucic's announcement on possible early elections as well as the importance of fiscal consolidation of Serbia and country's accession negotiations with the European Union. "Premier Vucic and his deputy Dacic say that stability is helpful. If the stability would be maintained with the elections this year, or in next few years, that would be acceptable. That's how democracy works".
Ambassador said that elections would be the matter of politics. He added, however, that elections should not divert country "from the path of progress" for too long.
Kirby emphasized that America does not decide about voting in Serbia and that he does not saying Vucic what he should do. "We can talk about it, but we are not giving the instructions. He is the Prime Minister of Serbia", Kirby concluded.
Ambasador Kirby will end his term on January 29.