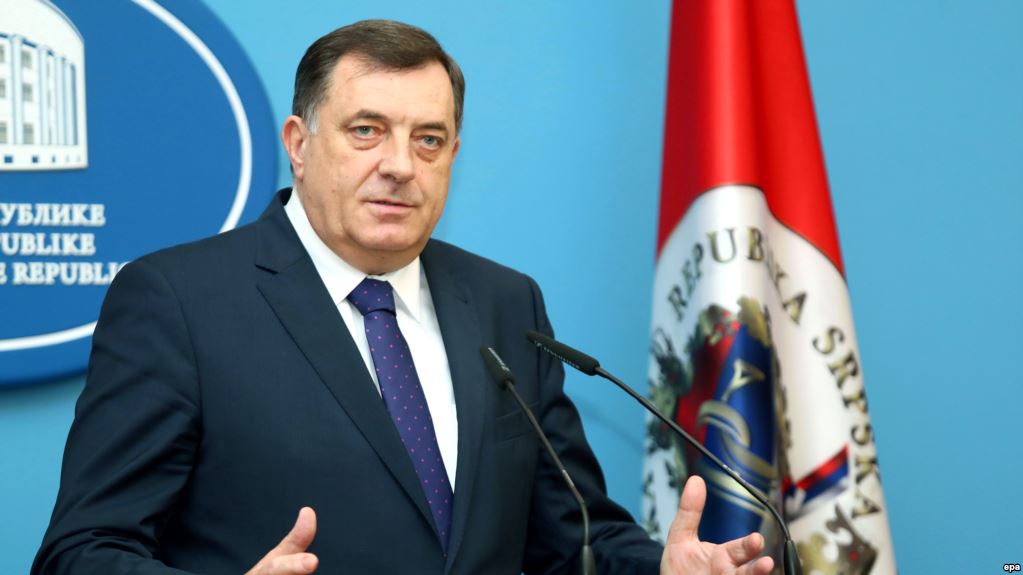 Bosnian Serb leader Milorad Dodik spoke of "fake threats" from Britain and the UK's answer was a warn on Tuesday against his invention of these… "fake threats", otherwise, his stance could harm bilateral ties.
Milorad Dodik has been the president of Republika Srpska since 2010 and spoke of the UK "threats" as part of his campaigning ahead of the October 7 presidential and parliamentary polls in the country.
Through his rhetoric Dodik "has been accusing Britain of sending intelligence specialists to Bosnia to meddle in the election campaign", Reuters reads. His accusations refer to a UK Defence ministry decision to send 40 military personnel to join the EU peacekeeping force EUFOR in Bosnia. EUFOR replaced NATO troops that were deployed to keep peace immediately after Bosnia's 1992-95 war.
The British Embassy in Sarajevo issued a statement saying that "It is very disappointing that President Dodik has chosen repeatedly to portray the UK as in some way a threat to the Republika Srpska. Inventing fake threats may be a good way to score electoral points, but it risks damaging the long-term relationship with the UK."
Dodik on the other hand spoke of "an act that borders on intrusion into this country. Forty British intelligence officers disguised into a military unit are coming to Bosnia, and their task will be to listen in, monitor and create information for the media."
Dodik's relations with Moscow are known and very close. He is also supporting the Russian influence and presence in the country and wishes to further strengthen BiH's bilateral ties with the Kremlin.
Reports speak of UK's dismissal of the RS president's accusations as "ridiculous conspiracy theories". Britain perceives provide troops to EUFOR as a vital part of the country's support to the peace-keeping cause so, it will not stop doing that.
The Embassy's statement stressed that "The UK does not take sides in elections in Bosnia and Herzegovina. We would kindly ask all concerned to … stop trying to draw the UK into their election campaigns."…. / IBNA