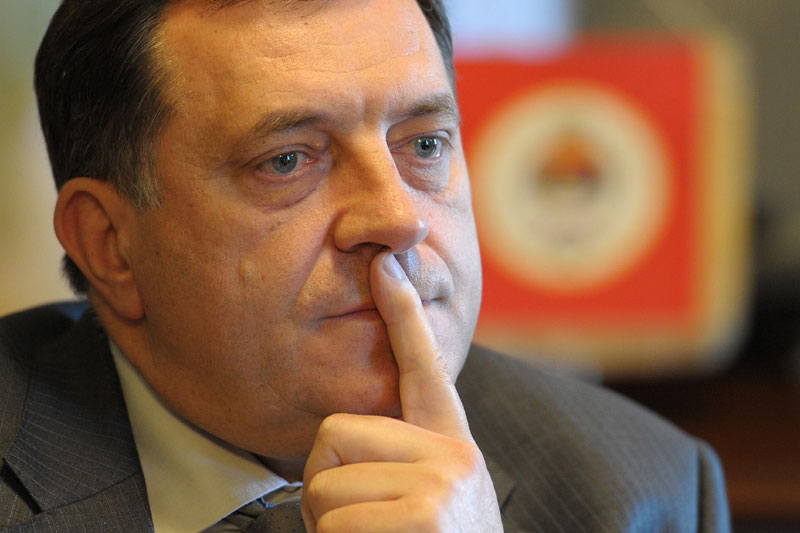 Banja Luka, April 22, 2015/ Independent Balkan News Agency
By Mladen Dragojlovic
Despite good the will of RS President Milorad Dodik, and official invitation from Armenian president Serzh Sargsyan to Dodik to attend the ceremony which will mark 100 years of Turkey genocide on Armenian people, RS Government airplane returned to Banja Luka from Bulgaria.
Dodik departed Banja Luka Airport on Wednesday morning, but fly lasted until Burgas in Bulgaria where they were forced to stop because Turkey had withdrawn the licence for flying over its territory. After more than four hours waiting for the licence, Dodik canceled the trip and went back to Banja Luka. What's interesting that the Turkish government had earlier issued a licence for flying over it territory, but they suddenly withdrew it.
Dodik is well known as an opponent to Turkey's influence in BiH, which is supported by Bosniak political parties in Sarajevo. RS President, for a difference from Bosniak politicians, allowed Russian investors and political influence in this part of BiH.
A few days ago, Dodik caused a lot of negative comments since he said that RS National Assembly will, on his proposal, adopt the document to recognise the events in Armenia from 1915 to 1917 as a Turkish genocide on this nation. Turkey insists that this events were not genocide and will do everything to protect this in international circles. Many analysts believe these statements by Dodik were the reason behind the withdrawal of the flight license.
On the other side, Dodik has for years been under sharp criticism from Bosniak politicians and international community because he refuses to admit that Serb soldiers during war in BiH 1992-1995, committed a genocide in Srebrenica, despite relevant courts and institutions in the world and state already concluded. But, just few days ago, during an official visit to Srebrenica, without notice and on the surprise of media and Srebrenica officials, Dodik went to the Memorial complex in Potocari and laid flowers on the monument to srebrenica genocide victims. The surprise was even bigger since nobody at first noticed that the flowers were without a blue-red-white ribbon, which symbolize the RS flag and his presidential status. The ribbon was removed as a sign of respect to victims families, since genocide was committed under flag with those colours.
The RS Government airplane landed in Banja Luka Airport on Wednesday, a few minutes before 5PM. In the moment when plane touched the ground, Turkey authorities informed the crew that they have license for flight over the country, avoiding the diplomatic episode. Now the guilt is on Dodik cabinet which didn't ask BiH Ministry of foreign affairs to assist in obtaining the permit for the flight and instead took it upon himself.