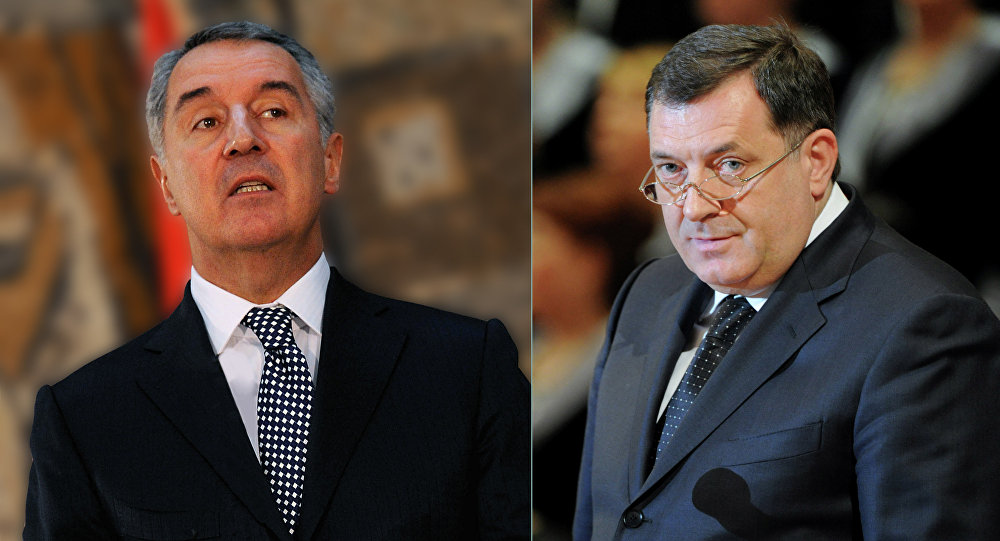 The present situation in Montenegro was the reason that Serb member of the BiH Presidency, Milorad Dodik, withdrew his consent regarding the visit of Montenegrin President Milo Đukanović to BiH.
After the Presidency meeting on Monday, Dodik told the media that he did not give his consent on this visit, but agreed with the invitation to French president, Emanuel Macron. So, according to Dodik, Macron is a more favourable guest than the president of a neighbouring country. The fact is that, at the beginning of the current BiH Presidency term, all three members agreed to send invitations to all neighbouring countries' leaders to visit BiH. At the session three months ago, Dodik reaffirmed his consent for Đukanović's visit.
Now, after the events regarding the Law on Freedom of Religion that was voted by the Montenegrin parliament, Dodik said "NO" for Milo Đukanović. In the last few weeks, Dodik also stated that "Đukanović with the disputed Law wants to undermine the importance of the Serb Orthodox Church in Montenegro" and to "take away Church properties".
In the reaction on Dodik decision, BiH Presidency Chairman, Željko Komšić, said for the local media that "by voting against the invitation to Montenegrin President Milo Đukanović, Milorad Dodik showed that he is not a serious politician". Komšić added that BiH and Montenegro have excellent bilateral relations that are constantly improving and are an example of good neighbourly relations in the region. He said that proof of this is one of the decisions of BiH Presidency adopted on Monday, to initiate the procedure for conducting negotiations with a view to concluding the Annex to the Agreement between the BiH Council of Ministers and the Government of Montenegro on conducting border checks at joint border crossings.
"I am convinced that good cooperation between our two countries that have no outstanding issues will continue in the future, despite the irresponsibility and lack of seriousness of individuals like Dodik", the current Chairman of the BiH Presidency said./ibna