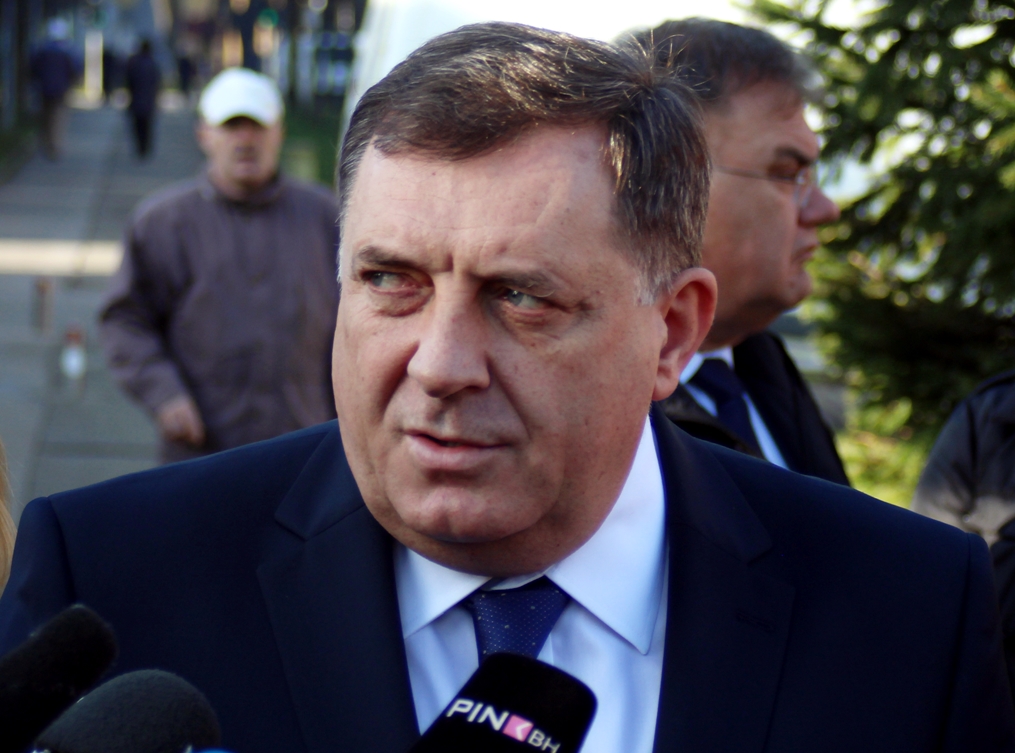 BiH Presidency Chairman Milorad Dodik told SRNA Agency that Republika Srpska will continue to stand by its earlier position on no construction and equipping of migrant reception centres on its territory, which he clearly conveyed to EU High Representative for Foreign Affairs and Security Policy Josep Borrell.
"At the request of Borrell, we discussed the issues of migrants and his main interest was why the space of the former "Bira" factory in Bihać was not requisitioned for their accommodation. I stated that this is not within the competence of the BiH Presidency and the Republic of Srpska, because Bira is located in the BiH Federation (FBiH) which should resolve this issue. The migrant crisis in BiH is severe and on the verge of a humanitarian catastrophe, and those in charge must resolve the issue," said Dodik and stated that he undertook the obligation to talk with Bihać mayor Šuhret Fazlić today.
He pointed out that the EU had allocated funds for the accommodation of migrants through various independent organizations and not through the institutions of BiH, Republic of Srpska and FBiH, adding that there are indications of misuse of those funds and therefore they cannot be attributed to BiH's assistance.
"Borrell did call, probably under the influence of Sarajevo, for migrants to be scattered across the entire territory of BiH, regardless of Republika Srpska's clear position. I said that Republika Srpska has the right to its position on the migrant crisis and will not change it, that is, there will be no migrant centres in the area of RS. Borrell insisted that they try to provide as humane conditions as possible for the accommodation of migrants, with which I agree," Dodik explained.
The Chairman of the Presidency emphasized that Republic of Srpska does not want funds for the accommodation of migrants, nor will it accept them.
"It is very important to stick to our policy that we do not want to accept migrants in the area of Srpska, because this is the only policy that will yield results. The EU encouraged millions of people to flee towards it, and then they put a wire on the border, which speaks volumes about the attitude towards migrants, an exclusively EU problem and not ours. We in BiH have not remained passive, but the main problem of migrants is not in BiH but in the EU, and it is the Union that should take full responsibility for that problem," said Dodik.
EU High Representative for Foreign Affairs and Security Policy Josep Borrell called on the BiH authorities to work on sustainable solutions for migrants, primarily on opening reception centres more evenly distributed throughout the country. /ibna