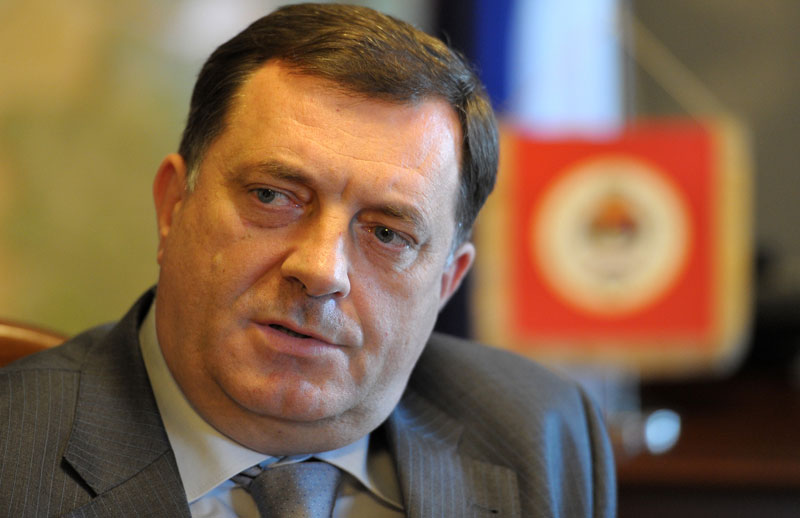 Republic of Srpska "Official Gazette" published on Wednesday the decision on the referendum about the BiH Court and Prosecution Office which was adopted years ago but was never published and, until now, was not legally recognized.
The decision was published under opposition coalition "Alliance for Changes" pressure and it was one of the opposition demands to Republic of Srpska National Assembly after their protest in the last Assembly session. But it doesn't mean that referendum will take place in the legal deadline of 60 days after decision publishing. RS President, Milorad Dodik, just a day before its publication said that the decision will be suspended.
"This will be done having in mind the constellation of forces in the region, international relations and talks with the EU, the context and circumstances that were created after the referendum decision was adopted", Dodik said.
He also explained that suspension of the decision doesn't mean that RS rejected the referendum on these issues. The suspension, as he said, means that RS will be able to reactivate the decision the moment the situation allow its implementation. The referendum question, as it was adopted by RS NA is: "Do you support the unconstitutional and unauthorized imposition of the laws by the High Representative and the international community in BiH, specifically imposed laws on the Court of BiH and the Prosecutor's Office of BiH and the application of their decisions in the RS territory".
He has explained that by implementing this decision, regardless of the affirmation of the right to a referendum, RS would "experience significant problems from angry representatives of the IC".
Dodik also said that the accusations that by this move the government is playing "a shady game" are not true, but that this is a sophisticated, difficult and strategic game which implies the right to a referendum.
"A referendum is something this people must win as a permanent ownership and be able to set a ballot and freely vote their opinion on any important issue in the future", Dodik said.
The RS president also said that he is convinced that RS citizens will one day voice their opinion on the BiH Court and Prosecutor's Office since this is something that was "seized from RS and forcibly transferred to the level of BiH".
For analysts in BiH it is clear that Dodik, who is under sanctions of SAD, is trying to fix the relations with Donald Trump administration and to get his name off the "black list". Sanctions were introduced in January this year because of, as it was officially explained, "violation of Dayton Peace Agreement for BiH". It included the permanent talk about referendum on RS secession, referendum about BiH Court and Prosecution office which provide the ignorance of all decisions of these important judicial institutions and several other issues which Dodik triggered but out of accordance with the Dayton Peace Agreement.
Dodik earlier stated that the referendum on the secession will not be held and that, for his party – Alliance of Independent Social Democrats, this issue is not on the schedule. Many in the country believe that it is possible that Dodik will soon abandon his nationalist rhetoric. If that happens the main question will be: is it for real or because of daily political purpose?/IBNA