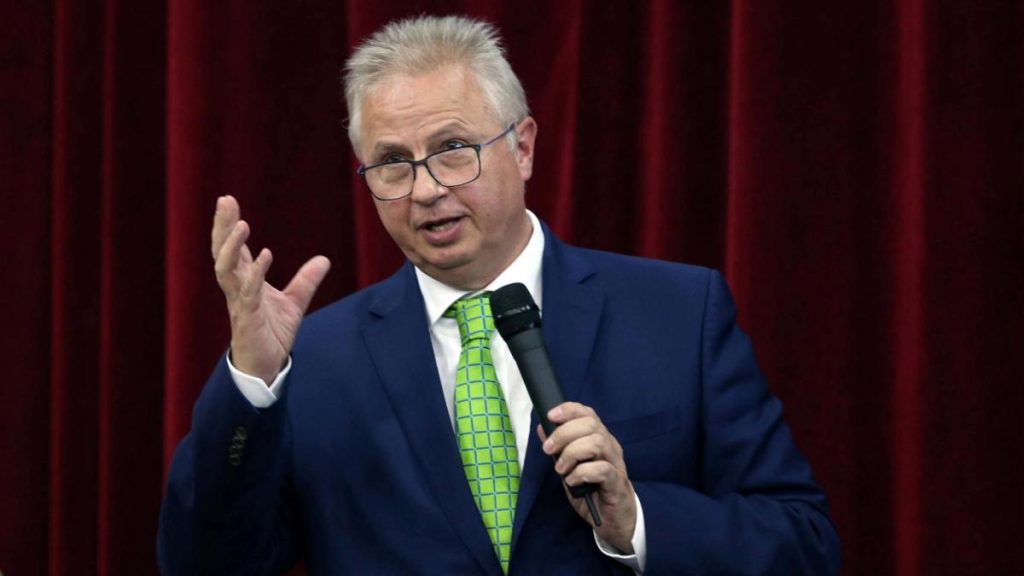 The Serb member of the Bosnia and Herzegovina Presidency Milorad Dodik said he is satisfied with the possibility that Laszlo Trocsanyi from Hungary might become a new EU commissioner for neighbourhood and enlargement because Budapest has the best sensibility towards the Balkans compared to other European countries.
"It is now impossible to comment on personnel solutions but one should expect that the European Commission will face a series of internal issues, which include migration, Brexit and other important matters", Dodik told the press in Banja Luka.
Speaking about the EU enlargement policy, Dodik recalls that politicians close to French President Emmanuel Macron oppose enlargement, which will be hard to overcome until the Union resolves its existing problems.
"Therefore, we will keep coordinating things, while resources and support for EU enlargement are significant. We in BiH have to find a way to respond to all the challenges, including in terms of population, to which Western Europe has contributed to a large extent because it needs workers and faces social, education and religious problems. They are focusing on stopping the arrival of migrants from the Middle and the Far East and they have a base of labour force in the countries aspiring to join the EU", Dodik said.
He noted that the basic issue was how to cooperate with the EU when BiH has yet to form its authorities and added that he was looking forward to meeting the people from the European Commission.
Elected President of the European Commission Ursula von der Leyen nominated on Tuesday the new European commissioners for certain portfolios, including the Hungarian Laszlo Trocsanyi as the future commissioner for neighbourhood policy and enlargement.
On the other hand, several media in Federation BiH, populated with Bosniaks and Croats, commented that Laszlo Trocsanyi's nomination is "the worst news for BiH in last five years", when former European Commission president, Jean Claude Juncker, said that there will not be further enlargement of the EU during his mandate./ibna