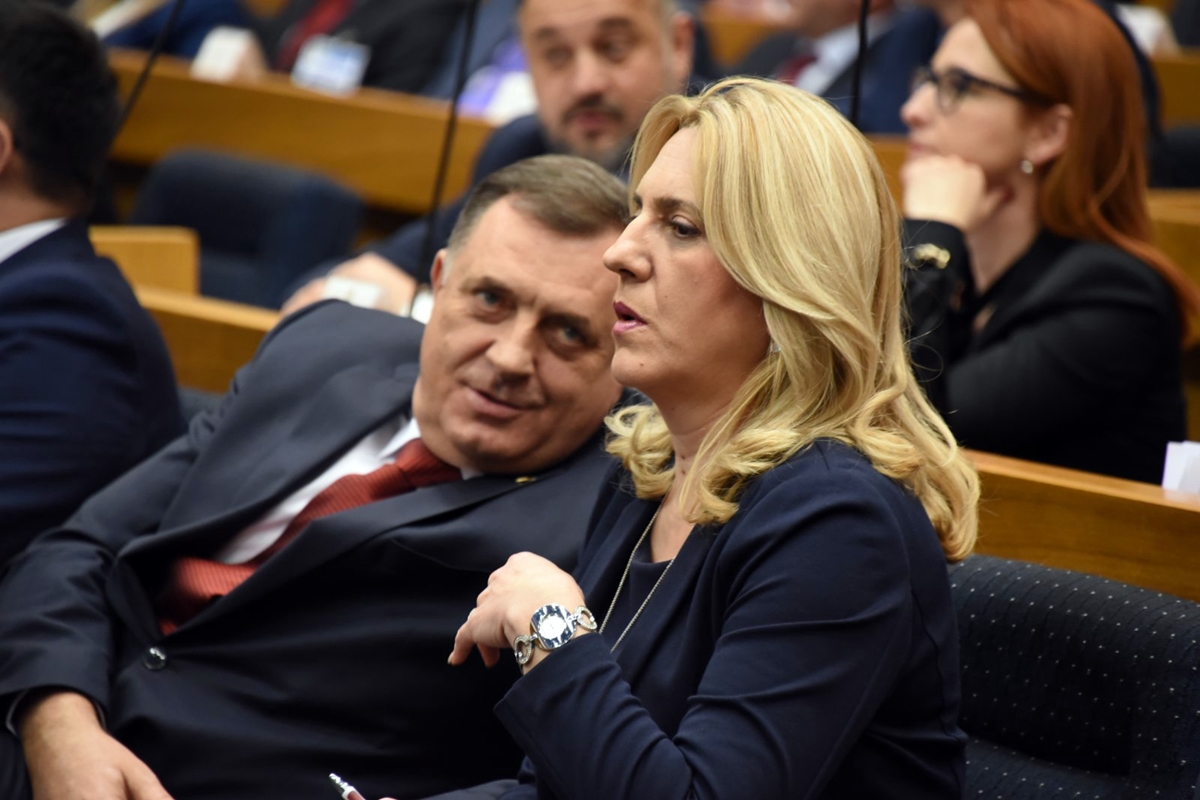 The Republika Srpska National Assembly on Monday began a special session on the decisions of the Constitutional Court of BiH on agricultural land, which RS representatives believe violates the Dayton Peace Agreement.
The leader of the largest party in RS and Serb member of the BiH Presidency, Milorad Dodik, has repeatedly said in recent days that the Court has "crossed the red line" and that the RS will move towards cessation from BiH. However, his position was not widely praised. On Saturday, Serbian President Aleksandar Vučić said that he support BiH's territorial integrity, which means that he does not support the independence of an entity.
Apparently, this was not the answer Dodik expected from Vučić, so he said immediately after Saturday's meeting in Belgrade that he would demand that people in Republika Srpska say what they think about entity's future in a referendum. This is also a big risk for him because he already organized a referendum on January 9, as RS Day, but after that, the law on this holiday was still applied. The announcement of a referendum on the BiH Constitutional Court has long been part of his rhetoric, but he never put it into action.
Consideration should also be given to the fact that this is an election year and that the date of local elections in BiH will be announced shortly. Namely, the referendum and the independent Republika Srpska are most talked about in the years that the SNSD must rally its voters, and this is best achieved by the story that the RS is endangered and that Bosniaks intend to abolish it.
Former Serbian President Boris Tadić, who was once good friends with Dodik, described his idea of ​​secession as "more dangerous than the decisions of the BiH Constitutional Court on agricultural land". Dodik does not even have clear support from opposition parties in the RS, and he is firmly supported only by members of his party and some of the party members that, along with the SNSD, form the governing coalition.
In a special RS National Assembly session on Monday, Dodik said that the rights of Republika Srpska, as a party to the Dayton Peace Agreement, should not be disputed.
"I don't know what political and human vocabulary we should use to show that we are serious this time and will not accept any other solution. We are here today because we are humiliated, deceived, and they are constantly trying to make us silly, inconsistent and less valuable, as some in the West think", Dodik said.
He pointed out that the Constitutional Court of BiH had transferred the property to BiH, to which it did not belong, and that some, including him, were naive when they thought that Bosniaks would stop after they abolish all Republika Srpska symbols.
Dodik ended his address in the National Assembly with the words "Goodbye BiH, welcome RSexit", which he spoke in English.
There is no easy way out of this situation, and it is now clear to everyone. Someone will have to make the cut and tackle the political vortex that BiH has fallen into. Such a solution cannot be expected from local political leaders./ibna