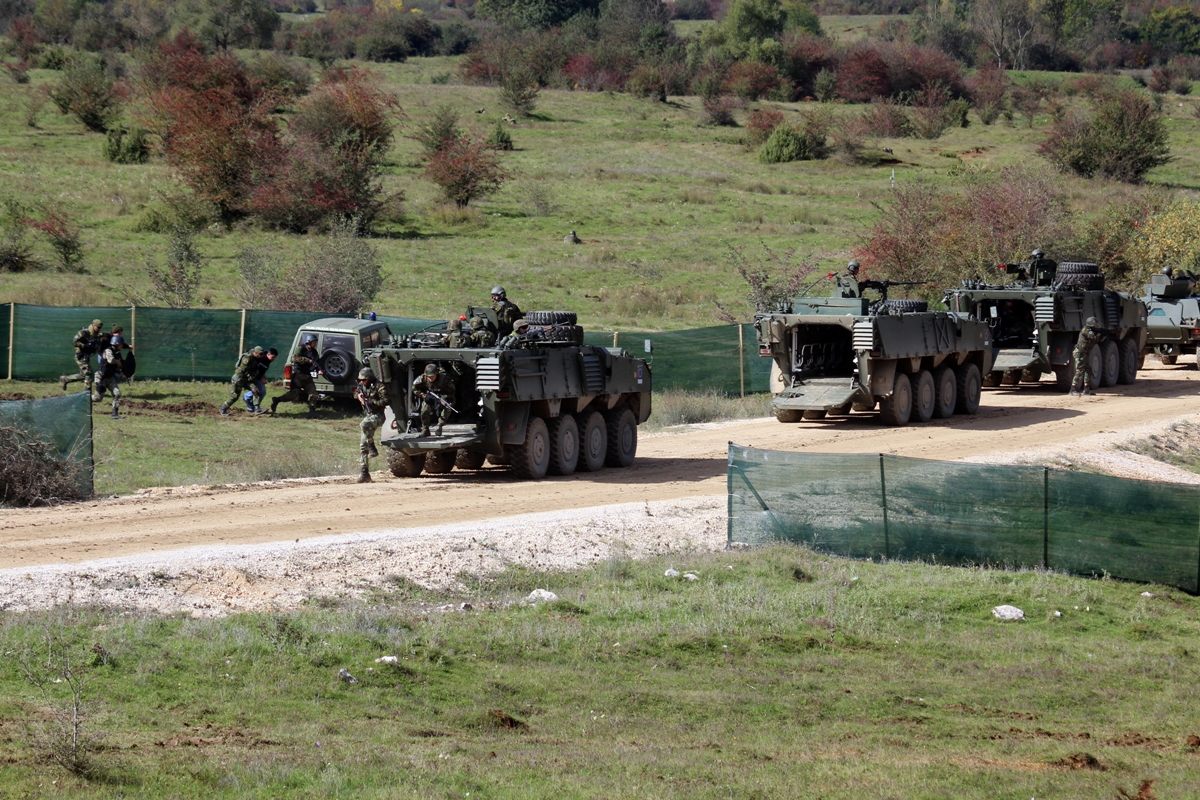 Republika Srpska president, Milorad Dodik, said in a recent interview that he is ready to mobilise 30 000 citizens to prevent NATO from holding the military exercise at the military range near Banja Luka, on the Manjača mountain, in 2019.
According to information that he reiterated in an interview, NATO plans to hold the exercise in cooperation with BiH Armed Forces (AF BiH). The point of concern is the part of the information that refer to the use of ammunition with depleted uranium in the exercise. He stressed that people will gather at the airport near Laktaši, 15 km North from Banja Luka, and block the arrival of NATO airplanes.
However, the truth is that the exercise is still in still just a concept and only the first steps towards its organization have been taken. BiH Presidency has still not decided to accept the offer and adopt the decision to hold the exercise. This is still under negotiations and looks like Dodik is fighting against the still non-existent exercise. In fact, the event would be organized as a bilateral exercise between the Maryland National Guard and the AFBiH.
The fact is that the BiH Presidency will accept the decision, there is no doubt, but the three member joint state institution will not accept the use of ammunition with depleted uranium on state territory. In addition, the US Embassy in BiH, in several cases, emphasized that this kind of ammo will not be used in the exercise.
"Certain politicians continue to use a fabricated story about a so-called 'NATO exercise' to instigate fear among the citizens of BiH, despite our continued efforts to provide factual and timely information about the exercise. The U.S. Embassy strongly rejects all speculation and allegations about this exercise", the Embassy emphasises in a press release.
The embassy continues by clarifying that "none of the activities in this exercise would involve the use of depleted uranium or combat ammunition. Exercises of this type use ammunition that has been modified for training purposes and is environmentally safe".
Dodik also points out that Republika Srpska cannot allow the exercise at Manjača, because the RS National Assembly, following Serbia, adopted the decision to declare military neutrality. In this manner, RS prevents BiH from entering NATO, which is the Alliance's big concern. However, he knows that there is nothing he can do to prevent the realisation of this exercise, and there are several reasons for that.
First, next year Dodik will not be the RS president since his second mandate on this position will expire after the General elections in October. Second, if he wins the elections for the Serb member of BiH Presidency, his voice in the three-member institution will be not enough to stop activities such as the organisation of a military exercise.
Therefore, his only chance to stop NATO soldiers from enter Republika Srpska is to gather citizens to block the airport. He will successfully achieve this, just in case, if he scares them with depleted uranium ammunition./IBNA