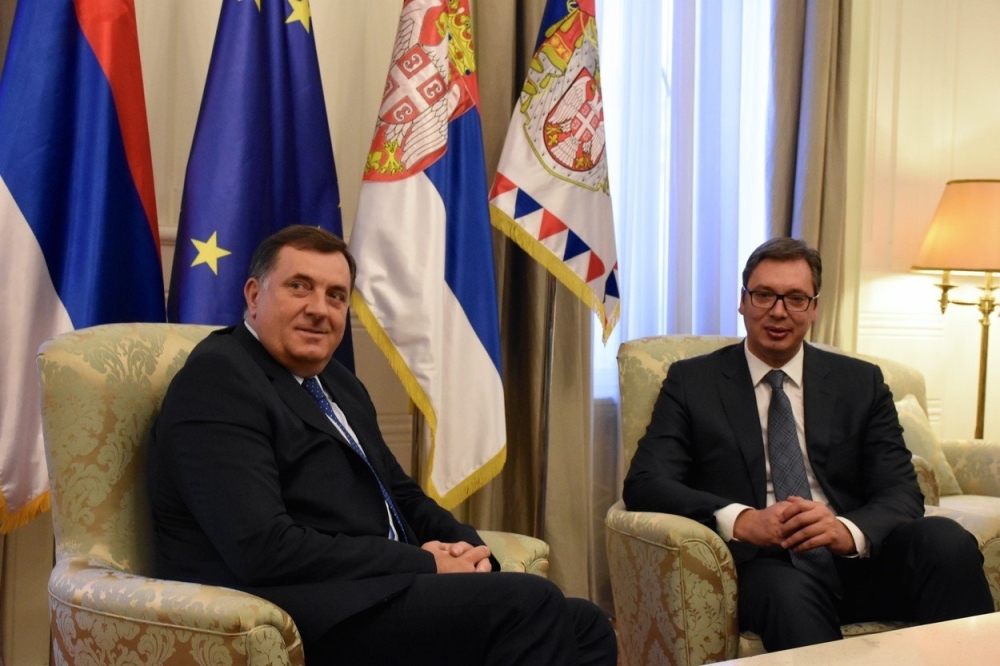 The governments of both Serbia and Bosnian entity Republic of Srpska (RS) have not given up from idea that "all Serbs should live in one state", the 1990s mantra which has caused, among other things, the collapse of the former Yugoslavia, according to Democratic Party (DS) member of Serbian parliament Balsa Bozovic.
In an interview for Radio Free Europe (RFE), Bozovic said that RS leadership rules by "high-handedness".
"In Belgrade, the situation is somewhat more favorable because Belgrade is under tight scrutiny of the European Commission (EC), he claimed, recalling EC's recent negative report on Serbia with regard to human rights and rule of law domains.
Bozovic compared the current situation in Serbia with the one from 1990s, under the rule of Slobodan Milosevic. "The only difference is the fact that in that time we had war. Now, we do not have wars, but Vucic has his satellites in the region, just like Milosevic had them in ex-Yugoslav republics". Despite his political longevity, Dodik is now "absolutely under the control of Aleksandar Vucic. Without him (Vucic), Dodik cannot make any key political decision", Bozovic said.
Drasko Stanivukovic, opposition lawmaker in RS parliament, told RFE that he has spent several days in detention in the first days of 2019. He was accused of wrongdoings, but Stanivukovic said that RS authorities persecuted him from political reasons. Among other things, he was labeled as rebel preparing a coup.
"The regime of Aleksandar Vucic does that in a much more perfidious and brutal way", Bozovic said, commenting on Stanivukovic's statement, "because the mafia delivers that for him, not the police"./ibna