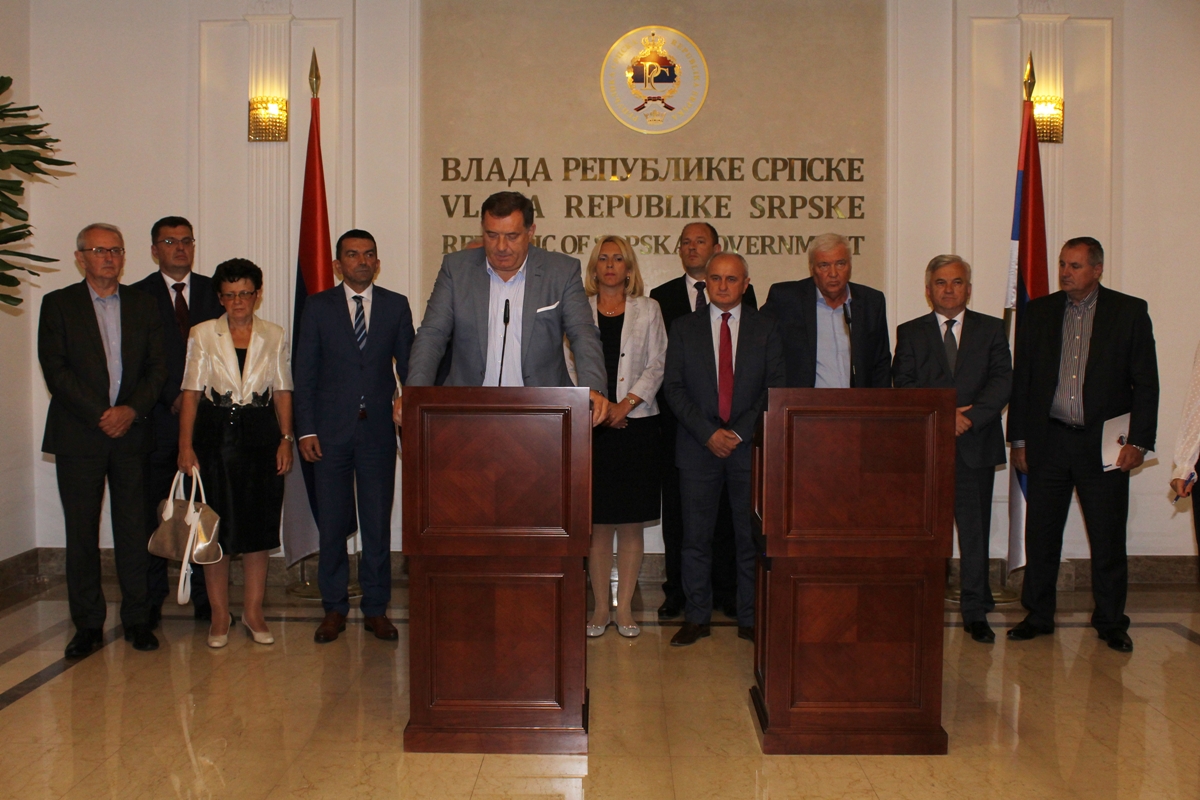 RS president, Milorad Dodik, called RS Chief Auditor, Dusko Snjegota, to resign or the RS National Assembly (RS NA) will vote for his replacement.
The demand came after The Supreme Office for RS Public Sector Auditing published a report saying that RS Government claimed false data about the budget deficit for 2016, in the amount of 45 million BAM (about 22,5 million Euro). According to the Auditing Report, that deficit is more than 170 million BAM (85 million Euro) because the Government didn't take into account several important factors. This Report raised the temperature in ruling RS coalition on the highest level and, on Tuesday, after a meeting of the coalition leaders, Dodik said that the procedure for Snjegota's change will be triggered soon.
"I am calling him to resign or we, the parties that make the majority in RS NA, will vote for his replacement", Dodik said.
He accused Snjegota that, in a deal with opposition parties, falsificated the Auditing Report, presenting a false situation in the budget. Dodik said that budget is stable and, in fact, in surplus.
Reaction from opposition parties came very fast but one detail was very significant – while Dodik's statement to the media was made in the front of other coalition leaders as a show of support, opposition leaders made statements separately.
Peoples Democratic Movement leader, Dragan Cavic, said that "it is the end of democracy in RS".
"It is the end, Dodik has made a ghetto in RS. The call for Snjegota's removal is completely unacceptable. If it comes to the RS NA agenda, the opposition need to leave Parliament and not return to it until the elections", Cavic said, adding that this (Dodik's) behaviour is outrageous.
Emphasizing that The Supreme Office for RS Public Sector Auditing is the only remaining independent RS institution at this moment, president of Party of Democratic Progress RS, Branislav Borenovic, said that Snjegota must remain on his position and continue to do a good and independent job.
"We are convinced that Snjegota will not be removed, and that he will remain a symbol of something that brings good for RS", Borenovic said.
Serb Democratic Party leader, Vukota Govedarica, went a step forward saying that he is ready to fist fight with anybody in RS NA on this issue.
"Who wins the battle, will have the right to decide about Snjegota destiny", Govedarica claimed.
Asked to comment on the situation, Dusko Snjegota said that he will defend the Auditing Report as a correct document and that he will not resign. He claimed that all findings in the Report are correct and that it was not made in a deal with the opposition./IBNA