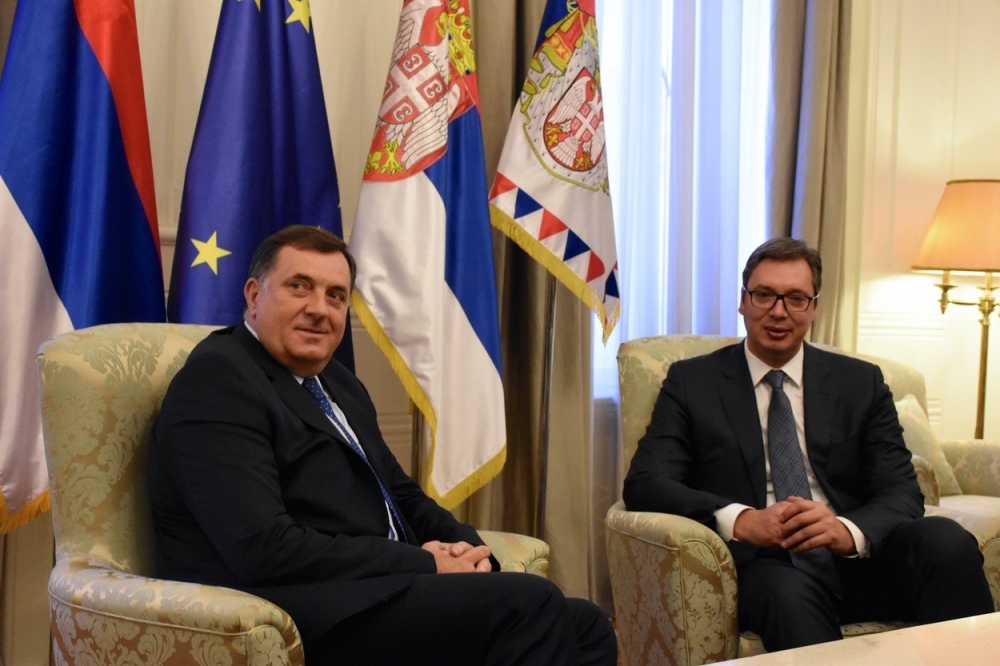 Serb member of the BiH Presidency Milorad Dodik has said that protests in Serbia are directed at destabilizing Serbia and its regional and international positions and that "only enemies of Serbia and the Serbian people benefit from them".
Dodik called on all participants of last night's protests to be reasonable, saying that the street is not a place where any problem can be solved, according to a statement from the office of the Serb member of the BiH Presidency.
"All problems, if there are any, should be resolved βυ institutions, by democratic means, and not by violence and destruction of one's own city and property. No one likes violence and this is something Serbia needs the least at the moment", Dodik says.
He adds that all political forces in Serbia should gather and fight the coronavirus pandemic together, and every protest in the streets reduces this possibility and jeopardizes Serbia's position, its strength and power, particularly in the upcoming negotiations with Priština.
The Serb BiH Presidency member says that the coronavirus pandemic hit the whole world, and not only Serbia, and that all countries introduce certain measures depending on the epidemiological situation.
"Serbia did not introduce measures out of a whim but only with one goal in mind – to curb the spread of the coronavirus and protect the health of citizens. Hence, this is not and cannot be a cause for any disorders. State institutions are the place to present and resolve all problems", Dodik said.
Last night, large protests were held in Belgrade after President Aleksandar Vučić announced that a multi-day curfew would be re-established in the capital, due to the increased number of coronavirus cases. 13 police officers and seven citizens were injured in the protests./ibna