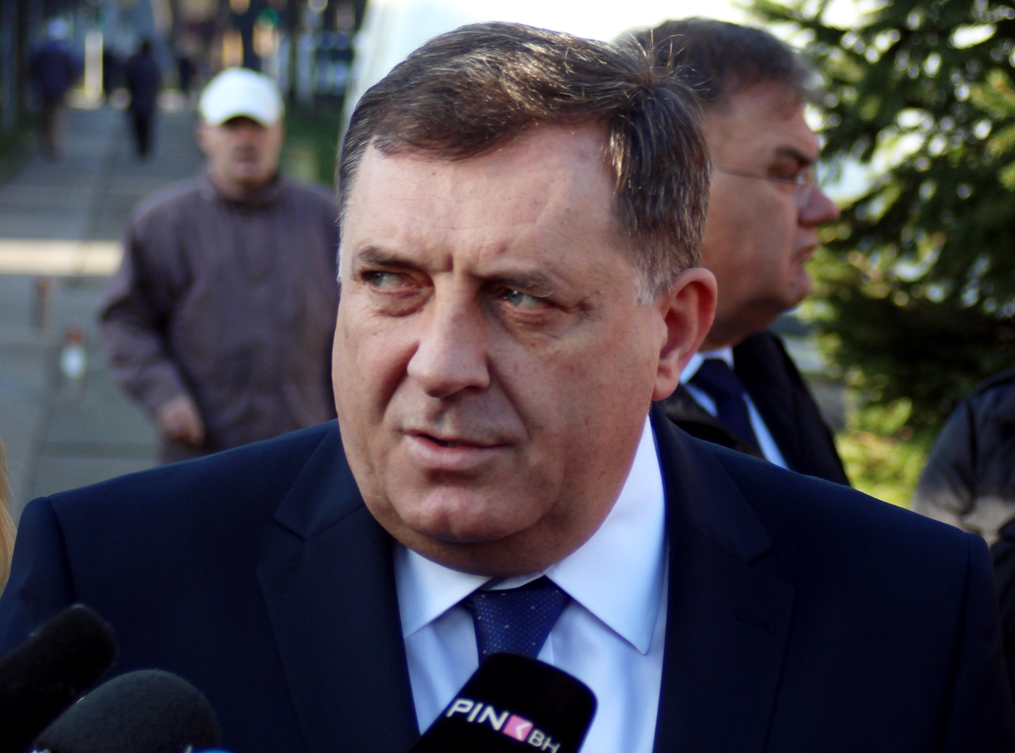 Serb member of the BiH Presidency Milorad Dodik stated in Sarajevo today that US President Donald Trump could help BiH by enabling BiH peoples to reach an agreement without international interventions.
"Trump has said on several occasions that the sovereignty of states should be strengthened and that America will not interfere in internal affairs", Dodik told the press, answering the question whether he expected a new US policy toward BiH after receiving a greetings card from Trump.
Dodik recalled that US policy was initially correct, supporting the Dayton Accords and a BiH made up of two entities and three constituent peoples, which was deformed through the pressures by the administration to provide "criminal support" to the High Representative to amend the Dayton Peace Agreement.
"It is not something the US can be proude of. We see that, regardless of their desire to make BiH a unitary state, it failed as a concept", Dodik told the press at a Christmas reception hosted by His Eminence Metropolitan Hrizostom of Dabar-Bosnia.
Dodik recalled that he has supported Trump since the presidential elections, while federal Sarajevo supported Hillary Clinton, saying that all Serbs living in the USA, who have the right to vote, should support Trump during the second presidential elections.
"We believe that his attitude towards respect for the rights of the peoples will be respected", Dodik emphasized, adding that as a Serb member of the BiH Presidency, he received a greetings card from the Trump family signed by Trump himself, his wife and son.
He noted that he also received greetings cards from Russian President Vladimir Putin and other leaders, thanking them for such appreciation.
Asked why regional leaders did not come to BiH and whether the newly elected President of Croatia, Zoran Milanović, would be invited, Dodik said that BiH was producing more problems than it could solve, "which probably annoyed regional leaders".
Dodik believes that BiH needs to show more respect for regional issues and, with less arrogance, to resolve issues such as the Pelješac Bridge, defining the borders with Serbia and many other outstanding issues.
"It is very difficult to come up with a solution in BiH. We thought that the Council of Ministers issue had been solved, but now we see it is not", Dodik said.
Dodik reminded that the presidents of Montenegro and Serbia, Milo Đukanović and Aleksandar Vučić, were coming to BiH, but did not know why some regional leaders were not.
"Congratulations to Milanović. Whether he will come to BiH or not is his business, and I don't mind him coming", Dodik stressed./ibna