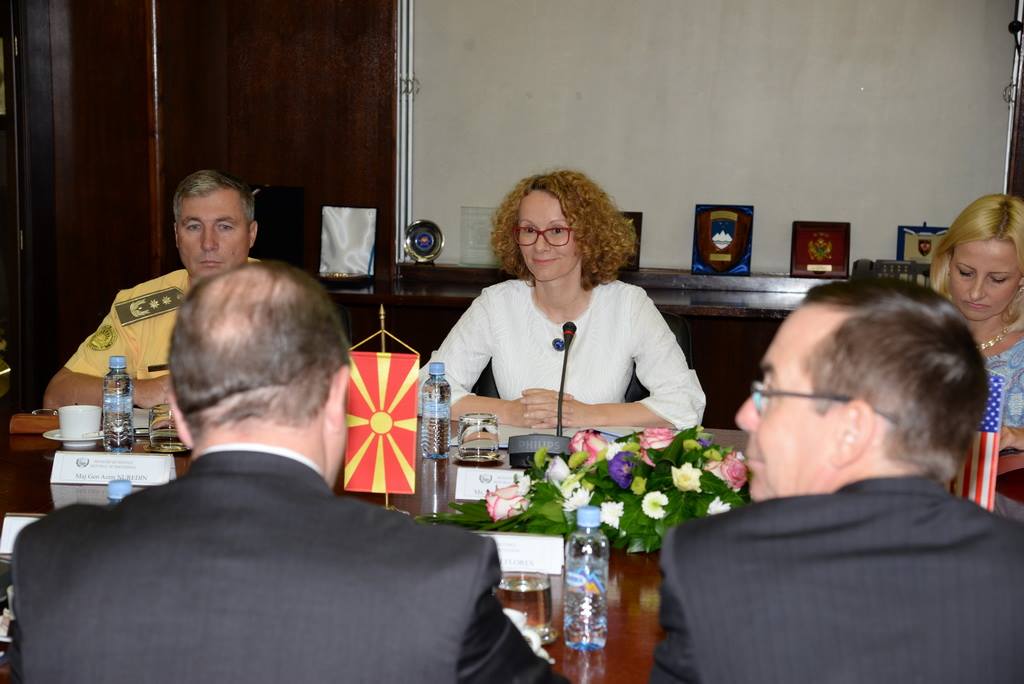 – Macedonia is proud of the strategic partnership with the United States and appreciates the support of official Washington for its EU and NATO membership, FYROM's Defence Minister Radmila Sekerisnka said Tuesday at a meeting with a delegation of US Congressmen, led by Bill Flores.
The meeting affirmed the excellent partnership between the two countries and the US support of the ongoing reforms in FYROM, the Ministry of Defence said in a press release.
The US delegation also congratulated Macedonia on the invitation for starting the NATO accession talks.
There is no alternative for the country but to become part of the EU and NATO, which enjoys the support of 75% of the citizens, Sekerinska said.
'NATO and EU membership will boost investment, trade, grant access to the broader common EU market, increase people's mobility, goods and capital, help us create more jobs and keep the youth in their homeland,' she said.
Radmila Sekerinska is the former leader of the Social Democratic Union of Macedonia (SDSM) and current Minister of Defence of FYRO Macedonia. Sekerinska was previously Deputy Prime Minister for European Integration and National Coordinator for Foreign Assistance of FYRO Macedonia and also was the acting Prime Minister from May 12, 2004 until June 12, 2004 and from November 3, 2004 until December 15, 2004.