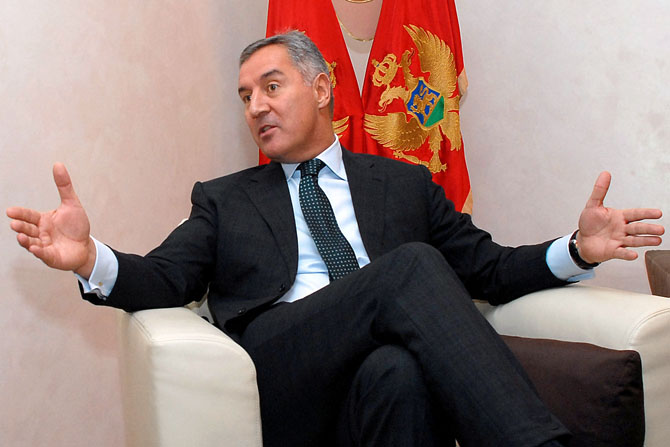 By Adnan Prekic – Podgorica
Montenegrin Prime Minister Milo Djukanovic said sanctions against Russia over the crisis in Ukraine are "the wrong way to go. Economies of both sides are affected", Djukanovic told the Austrian news agency APA despite the fact that his country joined the European sanctions against Russia. "Both sides should make all possible efforts to overcome problems." Asked about Montenegro's effort to join NATO, which did not sit well with Russia, Djukanovic said that "despite the traditional friendship with Russia, Montenegro has the right to build its own policy.""We want to continue the course," he said.
Montenegro has joined the sanctions the European Union has introduced to Russia, which some interpreted as a reason for the Russian prohibition of meat imports. Subsequent to banning imports of livestock products from Montenegro, Russia proceeded to also banning imports of crude pork in the country. The Russian side explained that the import of crude pork from Montenegro has increased drastically.
EU countries imposed sanctions against Russia due to the crisis in Ukraine and the response of Russia was the prohibition of import of agricultural products, raw materials and food for one year.
Montenegro has joined the European Union sanctions against Russia. The government of Montenegro said that their decision to impose the sanctions was  needed, as an act of harmonisation with the decisions of European Union. Such decisions have been in line with the realisation of the foreign policy priorities of Montenegro and they do not have an anti-Russian character.
The Russian government on its part has banned the import of certain products from all EU member states, the United States, Australia, Canada and Norway for the next year.