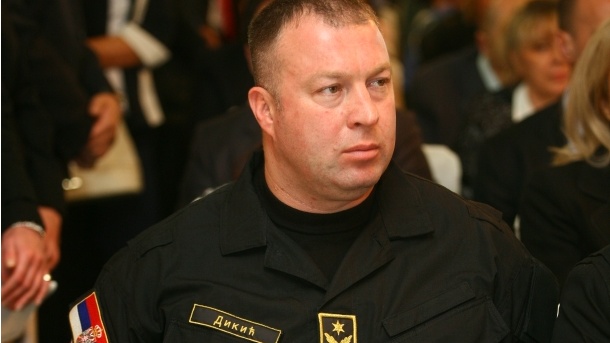 Bratislav Dikic, former commander of Serbian Gendarmerie, was engaged by Montenegrin government to simulate the terrorist attack on election day, Serbian daily Blic claimed today. On Sunday Dikic was arrested by Montenegrin police alongside with 20 other Serbian nationals. The prosecutor's office in Montenegro expressed suspicion that they have planned terror attack and hijacking of prime minister Milo Djukanovic in order to stop country's integration to European Union and NATO.
According to Blic, Dikic has been "acting a terrorist" for 100,000 euros in return. "The purpose was to polarize electorate and enable the transfer of moderate pro-Montenegrin votes" to Djukanovic's Democratic Party of Socialists (DPS), Serbian daily went on. DPS won the elections but it needs a coalition to form a government.
Blic stresses that Serbian nationals were arrested "at the moment when they went for weapons" and that  the police did not find the tools for the "cup and arrest" of Djukanovic. "The aim was, simply, to create chaos on election day… To polarize Montenegro on pro-Serbian options and Djukanovic's DPS. The formula 'we will not allow Serbs to commit terror actions here' has provoked emotional reaction" (in electorate), unnamed source told Serbian newspaper.
It couldn't specify whether Dikic has received money "to take part in the scandal". "There are rumors in Podgorica that the sum was not big, but, at the same time, it was not less than 100,000 euros", Blic's source said.
"However, it is without doubt that the operation was planned to look like a scenario of pro-Serbian groups, especially because Dikic is know for his radical pro-Serbian positions. Exactly this was to be a guarantee that the appearance of a 'terrorist' was not linked with the government", the source stressed.
It also claimed that Dikic has "serious health problems" and that he is a friend of Slavko Stojanovic, current director of Montenegrin police and Veselin Veljovic, its former director.