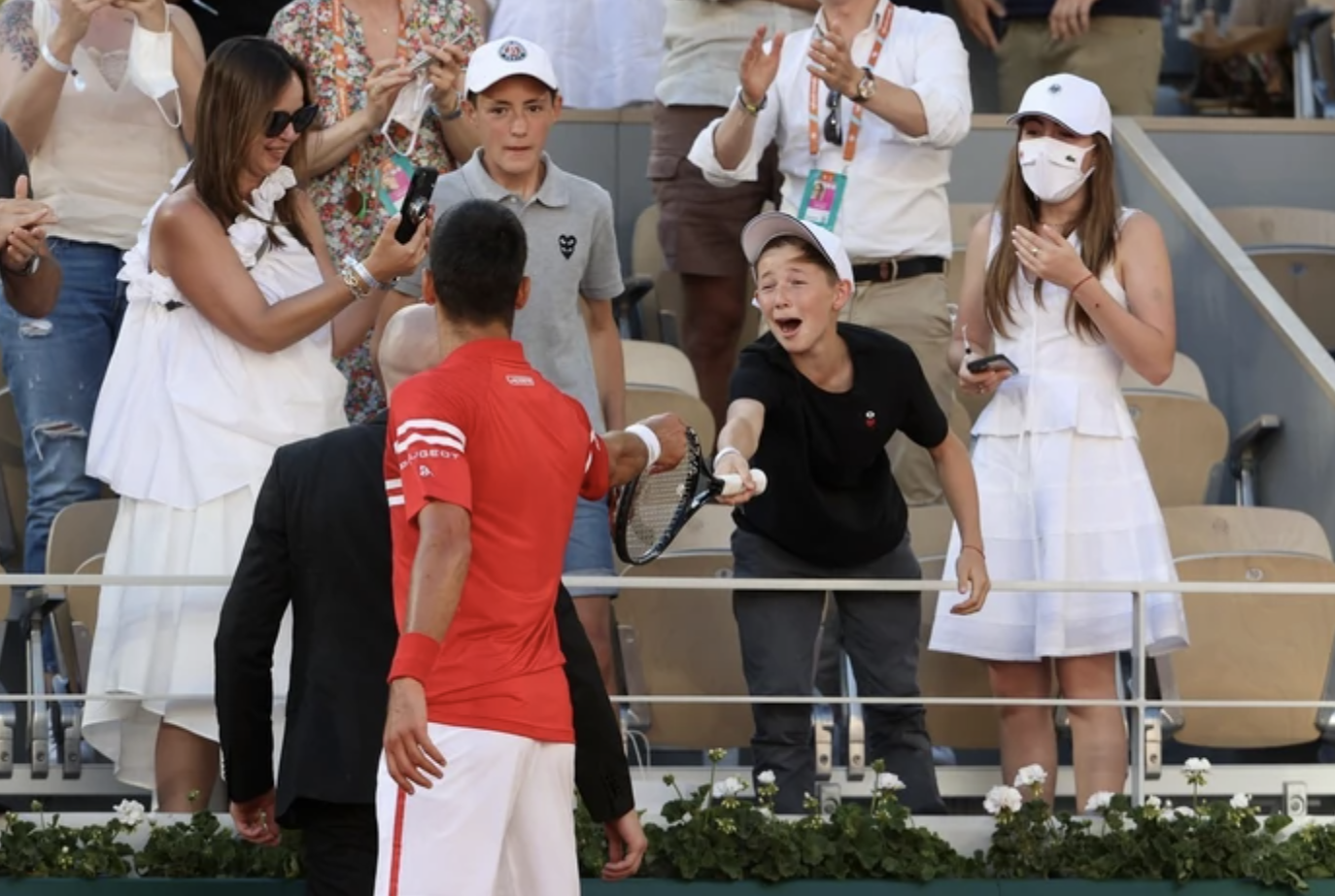 The Serbian tennis player Novak Djokovic gave his racket to a young spectator, who throughout the match, supported and advised him, without being disappointed by the lead of Stefanos Tsitsipas with 2-0 in the first sets.
"I do not know the boy, but he was basically in my ear throughout the match. "Especially when I was two sets back he encouraged me, he also gave me tactical advice," Djokovic told reporters. "It was like, 'Keep your serve.' Take an easy first ball and then he dictated, Go in his upside down hand ".
"He was training me, literally, and I found it very cute and very nice. "To give the racket to the best man – and he was – after the match, was my gratitude for the one who insisted with me and supported me."
On the field of Roland Garros, the match between Novak Djokovic and Stefanos Tsitsipas, was exciting and kept the spectators' interest undiminished for more than 4 hours, with the big overturns in the score.
It was Tsitsipas who took the first two sets with 7-6 (8-6) in the tie-break the first and with 6-2 the second. Djokovic folded and took the three consecutive sets with 6-3, 6-2 and 6-4 leading him to victory over Stefanos Tsitsipas.
Djokovic won his 19th Grand Slam victory, his second in 2021 and in Roland Garros, and will try to equal the record of 20 held by Roger Federer and Rafael Nadal at Wimbledon./ibna