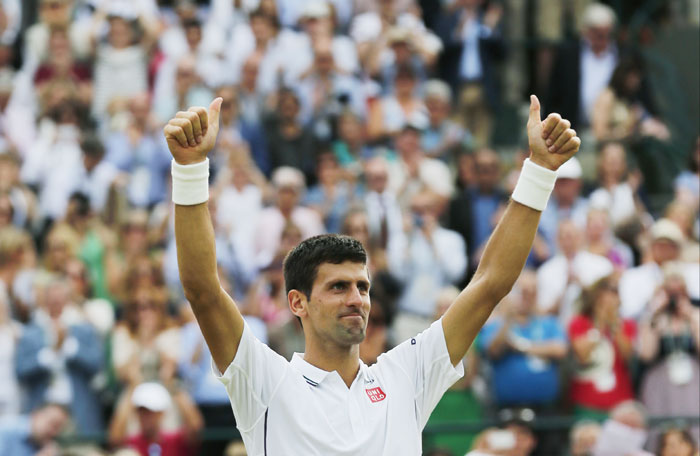 Review Hari Stefanatos
Novak Djokovic celebrates his second trophy of the prestigious Wimbledon tournament, after beating Roger Federer 3-2 sets in a great final.
The final was a sensational battle that kept the viewers in suspense for more than four hours. The Swiss, who took the first set 7-6, found himself trailing behind 2-1 set and in the fourth saw Djokovic reaching a whisker from winning the trophy when he preceded by 4-2, 5-3.
The No2 in the world rankings had the service, but the "king" once again showed why he is considered by many to be the best tennis player of all time. He made the break and then took three game in a row, winning the fourth set 7-5 and binging the score level at 2-2, having at his side the vast majority of the tennis fans who swarmed at the central court to watch the final.
The set that determined the winner was equally exciting. The two tennis players walked "hand in hand" to draw 4-4, but then Djokovic won two games in a row making it ​​6-4 and justifiably celebrated winning Wimbledon.
Federer was defeated for the second time in his 9th presence at the final of the leading grand slam (the first was in 2008 by the Rafa Nadal), but lost the chance to reach the 18th title of his career in a grand slam event
For Djokovic this was the eighth title in his career in a grand slam tournament.