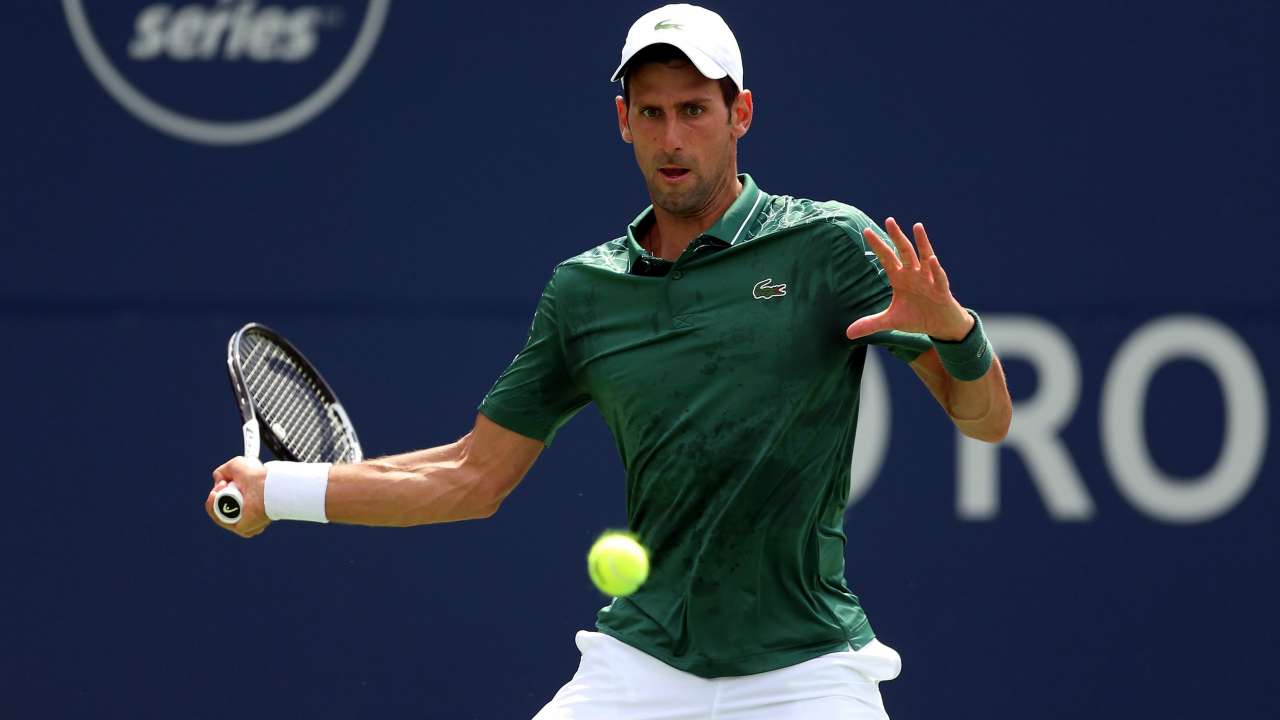 Novak Djokovic of Serbia advanced to the second round with a 6-3, 7-6 (7) win over his Bosnian opponent Mirza Basic at the Rogers Cup on Tuesday, sending a warning to his great rivals Rafael Nadal and Roger Federer that he is back to the level of tennis he wants to play at ahead of the U.S. Open this month.
The 31-year-old Serbian star who last won the Rogers Cup in 2016 is high on confidence, comes off a 2018 win at Wimbledon and later in the day (August 8) he will face Canada 'home hope' Peter Polansky.
The Wimbledon triumph last month was Djokovic's first Grand Slam since the 2016 French Open as he overcame Kevin Anderson in straight sets after downing Nadal in the semis, express.co.uk reads.
"That restored Djokovic to the top 10 of the rankings and he will target another surge up the standings throughout the hard-court season – with the main prize the US Open."
Speaking to ATP World Tour's Tennis TV in July, the top tennis player had talked about the difficulties he had faced, admitting that July's SW19 success "was quite a ride, quite a journey".
"Post-surgery, several months I was trying to find my form. I worked very hard, probably harder than ever. I had to trust the process and be patient and that's probably the biggest lesson I've learned because I probably wasn't that patient throughout my life!
I had to learn that and understand that good things come with time and it takes time especially after surgery to hit thousands and thousands of balls and really get a comfortable feel on the court and eventually start playing well.
It has happened for me, the big comeback, winning a big trophy in Wimbledon, in the best possible scenario in the best possible setting.
Wimbledon is definitely the most well-known tennis tournament in the world and the one that I always dreamt of winning so it was a true blast."
Djokovic has won 13 Grand Slam singles titles, five ATP Finals titles, 30 Masters 1000series titles, 12 ATP World Tour 500 tournaments, and has held the No. 1 spot in the ATP rankings for a total of 223 weeks.
Also, he is the first Serbian player to be ranked No. 1 by the ATP and the first male player representing Serbia to win a Grand Slam singles title…. / IBNA
Main Photo: Novak Djokovic at Rogers Cup 2018